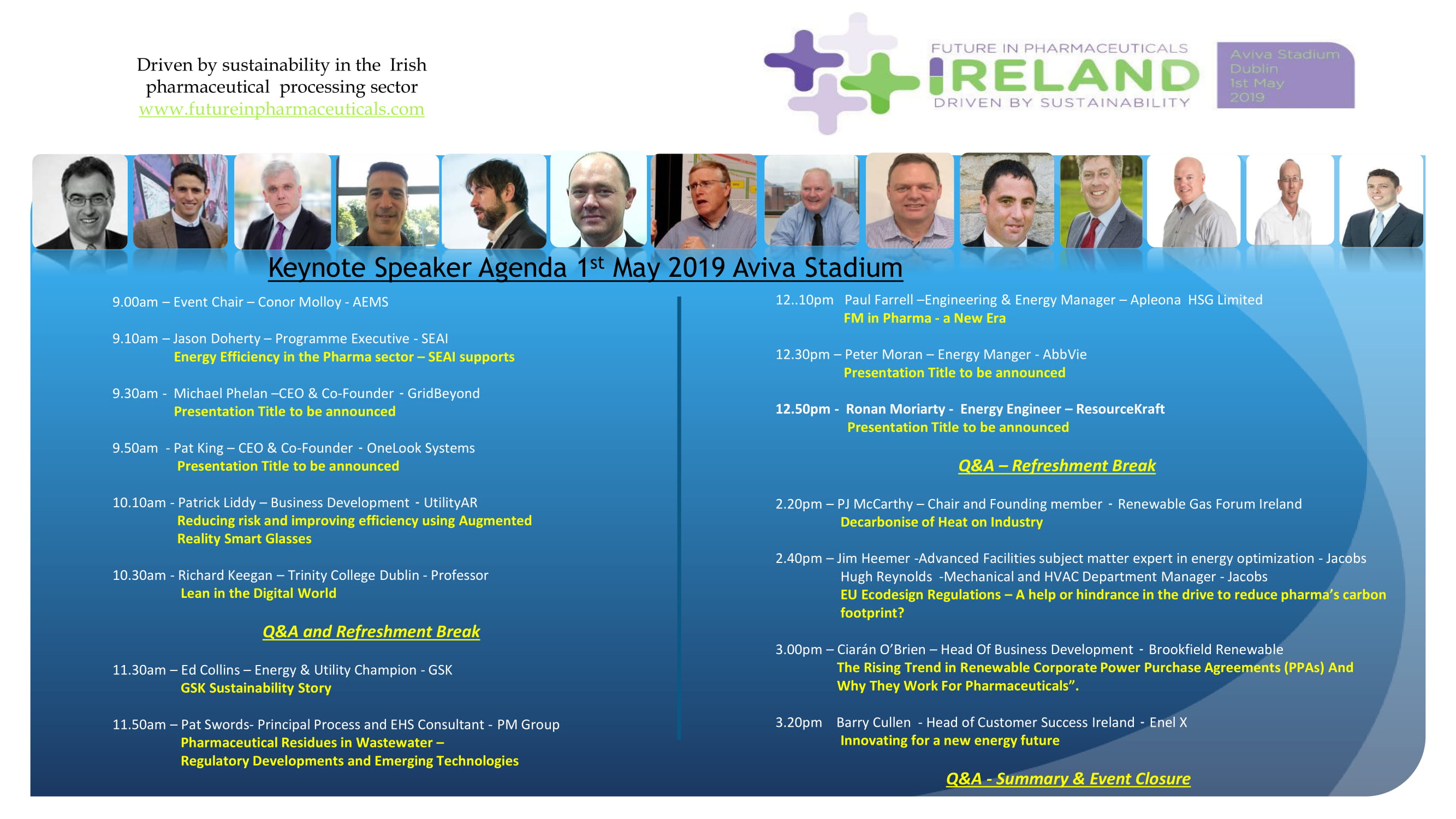 Conor Molloy – Event Chairman – AEMS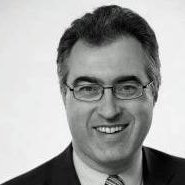 Conor Molloy is an independent energy advisor, accepted as a member of the Association of Energy Engineers, CILT, FTAI, IMCA and EVO
With an MSc in Energy Management and Renewable energy from University of Ulster, he is a Certified Energy Manager (CEM), Measurement & Verification professional (CMVP) and trainer for ISO50001.
In recent times, he has trained ESOS Lead Assessors in Transport Energy Auditing at the request of the UK Government's Environment Agency, led the publication of EN 16247-4 Europe's transport energy audit standard and contributed to ISO50004.
Since 2005, Conor's day job has been helping business' save fuel and manage their energy usage for profit and reduced emissions.
______________________________________
Dr. Barry Cullen – Head of Customer Success – Enel X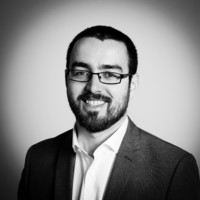 Barry is Head of Customer Success for Enel X, Ireland. In this role, Barry leverages his strong career history in commercialisation and innovation to oversee the many aspects of the customer success journey within Enel X, the largest DSU operator in Ireland and world leader in grid flexibility solutions. A career energy nerd, Barry's path has encompassed innovation activities across the academic, startup and corporate spheres, giving him a unique insight into the energy innovation landscape, and the perspectives of many different stakeholders within it.
Barry holds both a first class honours degree in Mechanical Engineering and a PhD from Dublin Institute of Technology. He completed Post-doctoral research with the International Energy Research Centre and is a Chartered Engineer of Engineers Ireland.
______________________________________
Ciarán O'Brien – Head of Commercial Development – Brookfield Renewable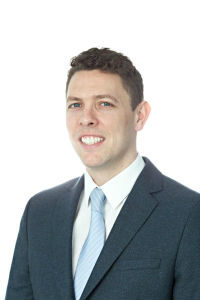 Ciarán O'Brien is the Head of Business Development for Brookfield Renewable U.K. and Ireland, responsible for the commercial development of Brookfield's 440-megawatt onshore wind portfolio and its development pipeline of renewable generation sites.
Ciarán joined Brookfield in 2014, following the acquisition of the Bord Gaís Energy's Irish renewable business, as Regulatory and Trading Manager, a role that included responsibility for interconnector trading, risk management and analytics.
Prior to joining Brookfield Renewable, Ciarán worked in a number of roles for Bord Gáis Energy, a gas and electricity utility in Ireland.
Ciarán holds a B. Eng. (Electrical) degree from University College Cork and an M. Sc. (Energy Management) from Dublin Institute of Technology.
Ciarán is a Director of the Electricity Association of Ireland.
______________________________________
Edmund Collins – Energy, Utilities & Engineering Quality Improvement – GSK (Cork)

Edmund Collins is the Energy, Utilities & Engineering Quality Improvement at the GSK pharmaceutical plant in Currabinny, Co. Cork.
Under his leadership, the site has reduced its energy carbon footprint by 50% and has achieved significant energy and utilities cost savings. The Energy Management System is certified to the ISO 50001 standard, the first in GSK to do so.
The site's Energy Reduction Programme has been recognised by internal and external awards including an SEAI Leadership Award and a Clean Energy Ministerial Award for Excellence in Energy Management.
______________________________________
Jim Heemer, P.E., LEED-AP, CEM, CEA – Subject Matter Expert in Energy Optimization – Jacobs Advanced Facilities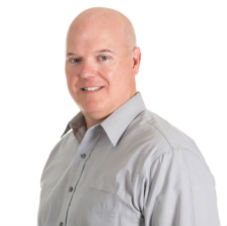 Jim Heemer is a subject matter expert in energy optimization with Jacobs' Advanced Facilities business, one of the largest professional services providers to the electronics, life sciences, and specialized manufacturing markets.
Clients turn to Jim to create energy optimization strategies that deliver high returns on their investments. From initial concept to detailed design, onsite start-up and commissioning support, Jim is responsible for saving pharmaceutical clients an estimated $22 million while reducing their project's carbon footprints by more than 375,000 metric tonnes.
Jim's holistic reviews for utilities, heating, ventilation, and air conditioning systems (HVAC), factor initial, utility, and maintenance costs, utility and government incentives, and carbon footprint reduction. Additionally, he leads efforts to obtain LEED© certifications for new and existing facilities, developing plans to maximize ROI with a focus on detailed mechanical systems and energy modeling calculations.
Jim is the recipient of the Novartis Energy Excellence Award for his recommendation to install a water heat pump in a large greenfield bio-pharmaceutical manufacturing campus. Multiple energy optimization strategies, including $600,000 in annual utility savings, were applied to reduce overall energy expenditures by nearly $1,000,000 per year with an annual carbon footprint reduction of 7,700 metric tonnes. Jim served as an energy engineer and the mechanical technical lead for the project which was featured in ISPE's Pharmaceutical Engineering magazine focusing on sustainable design.
Originally from western Pennsylvania, Jim spent much of his career in Chicago working on pharmaceutical research lab designs. He lives with his family in Cincinnati, Ohio and enjoys spending time outdoors.
______________________________________
Jason Doherty – Programme Executive – Sustainable Energy Authority of Ireland (SEAI)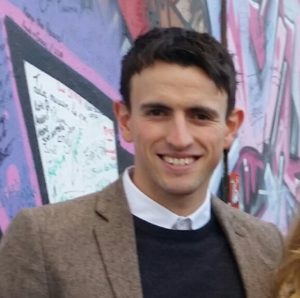 Jason is a Programme Executive with Sustainable Energy Authority of Ireland (SEAI). Since joining SEAI in 2014, Jason has previously worked with the Energy Demand Management team helping to deliver a range of supports to the public and private sector.
Jason is now working with the Development team and primarily focusing on the EXEED (Excellence in Energy Efficiency Design) Certified Programme development along with leading the implementation and continual improvement of SEAI's ISO 50001 Energy management system standard.
Jason is currently acting as energy efficiency design owner for a pilot EXEED demonstration project SEAI are implementing at their Dublin office in Wilton Park House. This role requires the co-ordination, review and management of key project requirements while also being accountable to top management for implementing the requirements of the standard within the design project application.
Jason is also heavily involved in the development of the EXEED certification scheme and will be focusing on delivering an effective body of knowledge for EXEED in 2017 to improve understanding, awareness and specific requirements of the program. This will likely be achieved through technical bulletins, case studies, presentation slides, brochures and FAQ's.
Jason graduated from National University of Ireland, Galway and Dublin Institute of Technology with a bachelor's degree in Civil Engineering and a master's degree in Energy Management respectively.
______________________________________
Hugh Reynolds, BAI (Eng), MBA, C Eng Engineers Ireland and CIBSE – Mechanical and HVAC Department Manager – Jacobs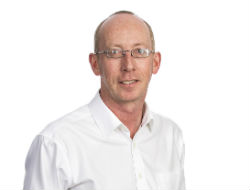 Hugh Reynolds is a Project Manager for Jacobs, one of the world's largest and most diverse technical, professional and construction services providers. Prior to his current role, Mr. Reynolds was Mechanical and HVAC Department Manager Ireland. Leading a team of mechanical and HVAC engineers, he was responsible for all HVAC and utilities design for Jacobs' Ireland operations, often partnering with clients to develop designs and project briefs.
Mr. Reynolds has more than 25 years of semiconductor, pharmaceutical and minerals processing industry experience focusing on design, project management, construction management, operations and maintenance. He earned his Bachelor of Engineering Degree in Mechanical Engineering and his Master of Business Administration from Trinity College, Dublin, and is a chartered member of both Engineers Ireland and Chartered Institute of Building Services Engineers.
______________________________________
Michael Phelan – CEO & Co-Founder – GridBeyond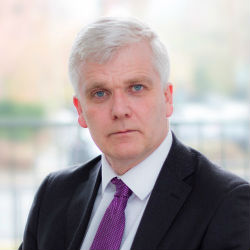 Michael has over 22 years management experience in sales, marketing and product development in electronic and software companies targeting the energy sector.
Prior to joining GridBeyond, Michael held positions at Philips, Microsol, PCAS and Duolog in automation and electronics. He was responsible for developing European, Asian and American markets and OEMs such as Invensys, Mitsubishi, Toshiba, and Alstom. In addition, he has facilitated several successful exits.
Michael is a graduate of University College Dublin where he obtained an MBA in Business Administration, Management and Operations.
______________________________________
Pat King – CEO& Co-Founder – OneLook Systems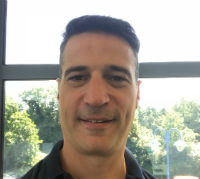 Pat King and his business partner, Brendan Griffin, founded OneLook Systems back in 2008. Pat previously worked in the Pharma industry for 10 years as a business analyst. The idea to start the company was born after both Pat and Brendan noticed there was often a line outside the facilities managers office of the pharma company where they worked. Using the 5 Principles of Lean, they designed a software system to address this problem.
Ten years later, OneLook Systems have a global presence, with their products being used by the world's top Life Science companies across Europe. Asia and North America.
______________________________________
Pat Swords – Principal Process and Environment, Health and Safety Consultant – PM Group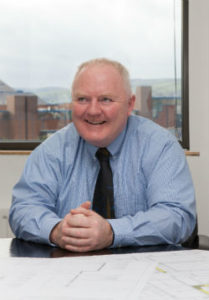 Pat has extensive experience of both the design of a wide range of industrial facilities and the regulatory systems, which govern their design and operation. For over a decade Pat has trained regulators, industry and the public in Central and Eastern Europe on the application of the EU Environmental Acquis – the 300 or so Directives in the Environment Sphere, which relate to environmental impact, energy, air quality, water quality, industrial risk, access to information, public participation and access to justice, etc.
Indeed one of Pat's personal concerns is the poor compliance of the Irish State with this legislation. Specialties: EU Legislation relating to environmental compliance and industrial risk. Front end design of industrial facilities.
______________________________________
Patrick Liddy – Business Development – UtilityAR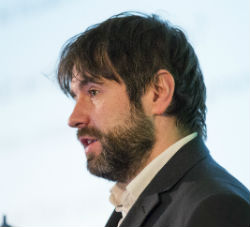 Patrick is a qualified Electrical Engineer BEng, CEM, MIEI. He brought innovation to the electricity market by founding Activation Energy, Ireland's first DSU and following an Acquisition by Nasdaq listed EnerNOC led the company to be the largest Demand Response company in the UK.
He has become a great believer in how Augmented Reality (AR) will change how industry gets work done and in 2017, re-entered the entrepreneurial space founding UtilityAR, an AR software developer which creates Augmented Reality solutions for Utilities, Industry and other organization who manage large portfolios of physical assets. Patrick.liddy@utilityar.com +353879601725
______________________________________
Paul Farrell – Engineering & Energy Manager – Apleona HSG Ltd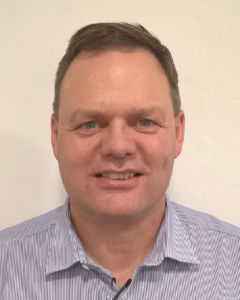 Paul has over 40 years' engineering experience and has extensive energy and process systems optimisation expertise. Paul has managed and overseen a myriad of contracts within the Apleona Engineering & Energy Portfolio with regard to new design and retrofit installations. Experienced in large and complex Capital Projects, Six Sigma, and Kaizen. Fluent in Business and Technical German. A highly motivated, creative and focused individual experienced in leading teams through continuous improvement and lean thinking to deliver world class results.
A highly flexible and self-motivated Engineer with excellent business and interpersonal skills who continually strives to improve performance.
______________________________________
Peter Moran – Energy Manager – AbbVie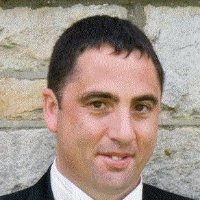 "I am a results-oriented engineering management and energy management professional with extensive experience in the toughest industry sectors. Best described as proactive, talented and committed, and with a proven track record of achievement, I aspire to use my leadership, management and engineering skills to the maximum effect."
Specialties: Energy Management, Business Excellence, Principal Engineer, Project Management, Engineering Management, Technical Management, New Product Introduction & Development, Lean Six Sigma, Asset Management, Innovation & Technology Transfer, EHS Compliance, Air/Water Emissions Abatement Technologies, Process & Product Validation.
______________________________________
PJ McCarthy – Chair – Renewable Gas Forum Ireland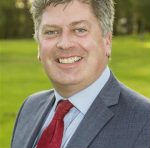 Current Chair and founding member of Renewable Gas Forum Ireland. 15 years' experience in project management – previous positions included PM consultancy work with Deloitte, KPMG, ACC Bank, Ulster Bank. 5 years with PHM Project Management Ltd – Project Management, Contract Management
______________________________________
Richard Keegan – Trinity College Dublin
Richard is a specialist in the areas of lean/world class business and benchmarking with Enterprise Ireland. He advises major companies in Europe. Working with Toyota he has led best practice missions for over 1,000 managers to the Deeside plant, as well as leading a mission by An Taoiseach to Toyota Japan. He acts as the European advisor to the World Class Activities of the EU-Japan Centre for Industrial Co-Operation.
Richard's concept of integrating benchmarking and lean/best practice concepts has been adopted by the United Nations Industrial Development Organisation (UNIDO) as a means of helping sub-Saharan African and companies in the developing world to improve their operational effectiveness and competitiveness.
Richard's most recent publication, Lean Service (2015) is co-authored with Eddie O'Kelly, Prof Emeritus, NUI Galway. He is a visiting associate professor at University of Northern Iowa. He has worked previously for DAF Trucks, Nokia , Nestle, Timmoney and the ESB. He teaches operations Strategy at undergraduate and at MBA level in the School.
______________________________________
Ronan Moriarty – Energy Engineer – ResourceKraft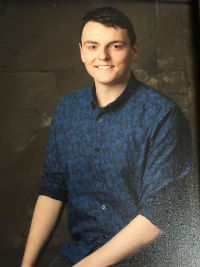 Ronan Moriarty has been an Energy Engineer with ResourceKraft for over three years now and during that time has worked with a number of companies across a myriad of different sectors, from small scale retail to some of the largest manufacturing companies in and out of the country. Ronan has gathered invaluable practical experience in energy management across diverse organisations and has gained an appreciation for the challenges of managing energy and the importance of standardised reporting structures throughout the organisation. Ronan holds a Degree in Energy Management from the University of Limerick and has had a passion for energy management and sustainability from a very young age.
______________________________________