Apleona

Apleona is a multi-national Outsourcing Service Provider operating throughout Ireland since 1974.
The Apleona Life Sciences Division supplies Total Facility Management services in Ireland to the Pharma industry; today we provide Cleaning (including cGMP, Construction-to-go-Clean, Specialist and Industrial), Security, M&E, Energy & Sustainability, Production Maintenance, Project Management, Total Waste Management, Fabric Maintenance and Catering services.
Apleona self-deliver over 75% of services; we pride ourselves on the quality of our service delivery and our capability to react quickly to the most complex of tasks. We are certified to the following standards: ISO 9001:2008 – ISO 14001:2004 – ISO 50001 : 2011 & OHSAS 18001:2007
Our subject matter experts and processes along with the backup of our Europe operations ensure that our Pharma clients are guaranteed continuation of industrial services, maintenance, process optimisation within sensitive and critical environments with no disruption.
Please contact us for more information about how we can assist your Pharma business.
____________________________________________________
AWE Forklifts

AWE Forklift Services Ltd. was established in 1985 and has grown to become a leader in the materials handling industry. We provide industry leading standards in Service, Sales and Rental throughout Ireland.
We are the official Irish agents for Mastermover electric tug solutions and distributors for the RCM range of sweepers and scrubber dryers in Ireland. We also supply EP Equipment, manufacturers of forklifts and warehouse equipment.
____________________________________________
Celtic Anglian Water Ltd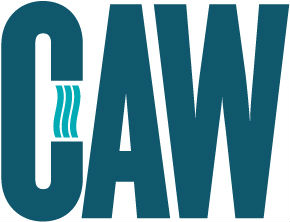 Celtic Anglian Water Ltd (CAW) is an Irish registered company headquartered in Dublin. Alongside our UK sister company, Alpheus Environmental Ltd, we provide capital works solutions and operation & maintenance services for water and wastewater treatment for both private and municipal Clients across a range of Sectors including, Municipal, Food & Beverage, BioPharmaChem, Power, Education, Residential and Leisure.
We have a focus on driving operational efficiencies for the Clients to whom we provide services with a specific emphasis on the Whole Life Costs of the solutions we propose, and in this respect we place a specific emphasise on and have a particular expertise in resource recovery whether this be in the generation of renewable energy from waste feedstocks or in the recovery and re-use of water from effluent streams.
__________________________________________________
Verde Led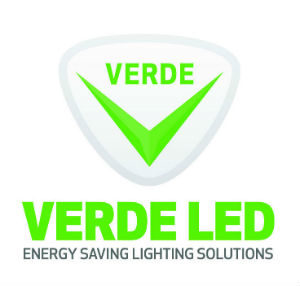 Verde LED, headquartered in Ireland, is a multinational market leader, and one of the largest commercial LED Lighting manufacturers and suppliers in Europe. We have a global presence in the pharmaceutical, industrial, data centre, call centre, sports, food processing, retail and commercial/office sectors.
Focusing on quality design and certification, all our products meet the most stringent specification and certification requirements globally. Plus all our products come with industry leading warranties.
We have a design team who specialise in lighting design for new or existing facilities and a dedicated R&D department optimising product development to ensure that the product supplied is of premium grade with the highest quality components, longest warranties and the highest output per watt on the market.
We offer full turnkey lighting solutions across Ireland which includes audit, design, installation and project management to ensure that your upgrade to LED lights is as stress free as possible.
For more details, please don't hesitate to contact us on 021 486 1577.
________________________________________
Environment & Energy Management

Ireland's leading publication dedicated to every aspect of environmental management and energy efficiency at industrial, commercial and municipal levels.
For over 11 years Environment & Energy Management has provided it's growing readership (now 12,000) with analysis and insight into the latest technologies and services available within Ireland, while our editorial team focus heavily on investment, business profiles and the future of the energy sector in this country.
As a publication written by acknowledged experts in their fields, Environment & Energy Management is disseminated to a controlled and targeted readership of over 12,000 key decision makers in Central & Local Government, the Professional/Services Sector (including Environmental Consultants, Engineers, Laboratories, all Third Level and other training/research Organisations, the Legal Profession and Agencies specialising in environmental protection and energy efficiency) – and, with particular attention to Small & Medium Enterprises, all sectors of Irish industry as follows: Food & Beverage; Pharmaceutical; Chemical; Medical; Electronics; Plastics; Packaging; Motor & Transport; Finance & Insurance; Textiles; Agriculture and Tourism.
_________________________________________________
Certification Europe

Certification Europe is an accredited ISO Certification Body serving a wide range of clients from SME's, Multinationals and Government bodies. Certification Europe awards certification against a range of ISO Standards giving you a competitive advantage as well as driving quality, innovation & cost savings. ISO standards have helped company's open up export markets and increase brand recognition and prestige.
Proud of our expertise, we are considered an authority in Energy Management (ISO 50001), Information Security (ISO 27001), Environmental (ISO 14001), providing assessments as well as public and bespoke training courses in these areas.
We partner with our clients to ensure their ISO certification becomes a valuable asset. With headquarters located in Dublin, we have local offices in the United Kingdom, Italy, Turkey and Japan.
_________________________________________________