We are presently in discussions with a number of pharmaceutical processing companies, government bodies and large pharmaceutical service companies and will shortly be listing the complete Key Note Speaker line up.
Event discussions will include:
Ministerial Introduction.
Grant Aid/Support available to achieve sustainability targets.
Collecting and using data to guide infrastructure & planning.
Funding: a requirement or not?
Powering the future: Management, policy & culture.
Measurement & verification.
Legal, contracts, accreditation.
Auditing process: The journey.
Energy: ISO50001.
Environment: ISO14001.
Waste management in food processing.
Water & waste water management in pharmaceutical processing.
Carbon management: monitoring & metering.
Sustainable supply chain: Process, packaging, logistics.
Traceability: data monitoring.
Powering the process: CHP, renewables, AD & BioEnergy.
Sustainable exports.
Multisite sustainability.
Finance, investment & return on investment.
_____________________________________________
Registration opens 8.15am
_____________________________________________
Enterprise Ireland – Dr.Richard Keagan – FIEI Manager (Benchmarking & Sustainability)

Dr. Keagan is a specialist in the areas of Lean/World Class Business and Benchmarking with Enterprise Ireland. He has focused on adapting these concepts for small and medium enterprises (SMEs). He has worked closely with a large number of companies, helping them introduce the concepts of world class manufacturing based on objective benchmarking. He has written several books on the topic and is a Adjunct Assistant Professor, in the Business School at Trinity College Dublin, lecturing at MBA on Operations Strategy and undergraduate level on Operations Management, and as a guest lecturer at National University of Ireland – Galway, to both undergraduate and MBA levels.
He acts as the European advisor to the World Class Activities of the EU-Japan Centre for Industrial Co-Operation. He lead the DG Enterprise Benchmarking Initiative, the European Benchmarking Forum and Network, focused on developing synergies and actions forward for benchmarking within the European Community as a means of developing the competitiveness of industry. He has trained as an engineer and has achieved Chartered Engineer status and a Master of Commerce degree on world class practices for SMEs. He is a Fellow of the Institute of Engineers of Ireland.
He has been awarded a Doctoral degree with National University of Ireland, Galway, for work based on the use of benchmarking and world class practices to improve the operational performance of SMEs using networks.
His latest book Applied Benchmarking for Competitiveness has been published in Ireland and India and has been published in a translated form in Portugal and Italy. Proceeds from the book are given to the Irish Cancer Society, Research Fund.
He has worked previously for DAF Trucks, Nokia and Nestle.
_____________________________________________
GS1 Ireland – Siobhain Duggan – Business Developement Director

The principal role of GS1 Ireland is to administer the licencing of GS1 Numbers (GTINS for barcodes and GLNs for EDI) to users in Ireland. These numbers are used by organisations to power myriads of systems that enable businesses to operate more efficiently, safely and sustainably. The GS1 System of Standards encompasses GS1 Identification Numbers and GS1 Barcodes, GS1 eCom for business transaction exchanges, GS1 GDSN for data synchronisation services and GS1 EPCglobal for RFID applications.
In addition to maintaining and developing standards for the above technologies, GS1 also develops frameworks for solutions that enable safety, efficiency and accuracy such as traceability, recall and mobile commerce.
_____________________________________________
Ed Collins – GlaxoSmithKline
Achieving the Standard; Challenges & benefits.
–   ISO 50001 is an on-going journey and not a destination
–   Benefits of ISO 50001 certification
Improved Energy Management through the use of Dashboards
Using SEU Audits to identify opportunities
–   Challenges of implementing ISO 50001
Support from Senior Management
Resources and time required for successful implementation
–   Performance Management and successful implementation of Standard
–   Key factors for ensuring that certification is maintained
_____________________________________________
Certification Europe – Dr. John Ryan – Director of Services

As an expert and advisor in the area of energy/carbon management, John has delivered seminars, workshops and training courses internationally on sustainable energy management (ISO 50001); is co-author of energy management systems – an Implementation Guide & an Audit Guide and of "Energy Managment, Practices and Principles" a MEUC and British Gas publication.
With a background in science, John has been involved in arena of business risk management system design, implementation, maintenance and audit for the past 15 years. This has included the standards in the following areas:
Energy Management (IS 393; EN 16001, ISO 50001)
Environmental Management (ISO 14001; BS 8901; LCA; Eco-design; Due Diligence)
Occupational Health & Safety (OHSAS 18001)
Corporate Governance (SWiFT 3000)
_____________________________________________
Astellas Pharmaceuticals – Louis Collins – Director of Engineering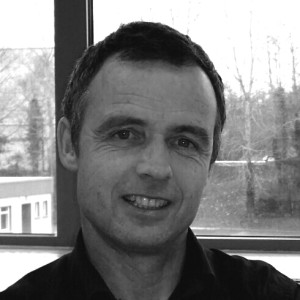 Louis Collins is Director of Engineering at Astellas Ireland Co., Ltd (Kerry Plant) in Killorglin Co. Kerry. AICL (KP), is largely involved in the manufacture and packaging of an immunosuppressant pharmaceutical products (Prograf and Advograf) used in the treatment of patients who have received an organ transplant.
Louis has responsibility for Facilities, Production Engineering, EHS Department and Capsule Production.
Within this role Louis has championed many initiatives which have placed Astellas as a leading company in resource efficiency and sustainable business practices. Key projects have included an on-site Wind turbine and a Wood Chip Boiler. Corporate Social Responsibility is a priority within the Astellas Corporation and is a clearly put into practice in AICL (KP), demonstrated by initiatives such as Community Outreach, Increasing Biodiversity and a landfill reclamation project.
_____________________________________________
Abbvie – Michael McCarthy – Energy Champion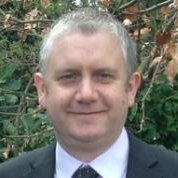 Working as lead member of the Engineering Department with direct responsibilities in many areas so as to ensure the department delivers the required service in a professional manner adhering to all budgetary, regulatory, statutory and safety requirements.
Role & Responsibility
Departmental budget compliance. Leading role in setting, negotiating and controlling contracts to ensure the department remains within its budget constraints.
The co-ordination of all projects onsite. These projects include all Capital Investments, local equipment upgrades, and New Product Introduction projects or sub-projects.
Site Energy Champion, with direct responsibility for the site Energy Management programme and the maintenance of the certification to ISO 50001 Energy management Standard. Abbott Global Award 2011. AEE International Award 2012.
Responsible for the Calibrations Programme on site to ensure regulatory compliance. This role includes supervision, control of the calibration budget and responsibility for all associated contracts/contractors.
Responsible for all Electrical, Instrumentation and Automation systems onsite including Facility/Utility equipment and responsibility for all associated contracts/contractors.
_____________________________________________
Indaver Ireland – Dr.Ruth Appelbe – Irish Industrial Waste Services Manager
Ruth will discuss waste-to-energy infrastructure in Ireland and its environmental benefits for the industry, in terms of carbon footprint, reduction in transportation costs, and thus CO2 emissions,  and production of green/renewable energy. Also, the benefit for Ireland in relation to self-sufficiency, sustainability and meeting EU policy targets.
Secondly, Ruth will introduce case studies concerning 'Molecule Management, Closing the Materials Loop'. Ruth will highlight the economic benefits to industry players in working together to recover materials from waste and will introduce recent project and technology developments which will provide greater flexibility and alternatives for specialised waste streams in Ireland.
_____________________________________________
Rottapharm/Madaus – Peter O'Sullivan – EHS Advisor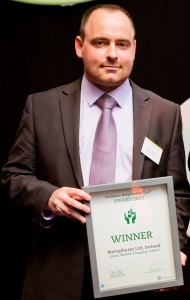 "Peter O Sullivan is an EHS Professional with multiple site experience in the pharmaceutical sector. He has experience of working across API and Solid Dose manufacturing sites as well as Fill/Finish Inhalation and Packaging Operations. He has an in-depth knowledge of environmental and health and safety legislation and has been involved in multiple projects in relation to scale up, commissioning, decommissioning and decontamination. In addition, he is a member of the PharmaChemical Ireland working group for EHS and is keenly interested in sustainability and continuous improvement"
_____________________________________________
PM Group – Con Leddy – Principle Energy Efficiency Specialist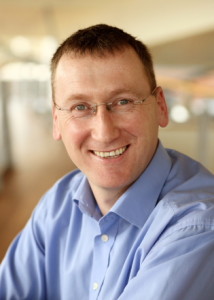 Con Leddy is responsible for PM Group's Sustainable Energy Engineering services.  He has served as a Lead Mechanical Services Engineer on numerous large-scale industrial projects.  A mechanical engineer, he has extensive experience of the design of HVAC, Mechanical Services and Fire Protection systems in the Biopharmaceuticals, Electronics, Healthcare, Offices and Public Building sectors.  Con was the lead building services engineer for a PM Group project which won the 2009 ISPE international Facility Of The Year Award for sustainable building design. He was Technical Leader of the Energy Use and Greenhouse Gas Emissions Benchmarking Study for the Singapore Pharmaceutical Industry commissioned by the Singapore Ministry for the Environment and Water Resources (MEWR). He is currently Chairman of the Energy Efficient Design (EED) Project Group of the NSAI Energy Standards Consultative Committee. This group is responsible for drafting IS399: Energy Efficient Design Management — Requirements with guidance for use. Developing this standard was identified as Action 286 in the government's Action Plan for Jobs.
_____________________________________________
_____________________________________________
Janssen Pharmaceuticals – Simon Garrett – EHS Manager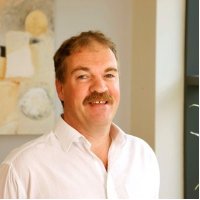 I am the Environmental, Health, Safety & Sustainability Manager for Janssen Supply Chain Ireland incorporating two sites in Cork — Janssen Biologics, Ringaskiddy , Co.Cork and Janssen Pharmaceutical, Little Island, Co. Cork.
My prime role and responsibility is to co-ordinate and lead the Environmental, Health, Safety & Sustainability (EHS2) strategy and function across these two sites.
Within this role I design and implement strategies, policies and procedures to ensure that the JSC Ireland organisation (Chemical & Biological Pharmaceutical Manufacturing sites) operates to the highest EHS standards striving to go beyond compliance with statutory and corporate requirements. Integrate and align the EHS strategies and programmes of both facilities to ensure the organization operates under a single, integrated EHS Management System.
_____________________________________________
McGee Pharma – Ann McGee – Managing Director
Ann qualified as a pharmacist from Trinity College Dublin in 1983 where she also obtained a research M.Sc in Science, working in the area of pharmacognosy. Ann has approx 30 years' work experience, divided between the pharmaceutical industry, as a regulator and a Pharmaceutical Consultant. Ann's industrial experience spans the areas of Clinical Trials, Regulatory Affairs, Product Development, Compliance,Technical Management and as a Qualified Person.
As a regulator, Ann worked as a Senior Inspector with the Irish Medicines Board and inspected nationally and internationally on behalf of the EMEA for GxP compliance. Ann acted as Registrar and Secretary (CEO) of the Pharmaceutical Society of Ireland, the statutory body governing the profession of pharmacy in Ireland. The remit of the Society includes the education and registration of pharmacists and the monitoring and enforcement of standards of Good Pharmaceutical Practice.
Her varied and extensive experience equips Ann with an in-depth knowledge of Quality Management Systems and of the regulatory compliance standards and requirements across all area of GxP. Ann has actively participated at national and international level in initiatives impacting the healthcare area including the development of legislation and GMP guidance impacting the pharmaceutical sector. She was elected and acted as Vice-Chairperson of the PIC/S and took an active part in the development of a number of PIC/S guidance documents, some of which have since become annexes to the EU GMP Guide.
Ann established her own consultancy business in 2004 and since then, she has been working with the Industry at home and abroad, both within Europe and the US, to deliver quality, compliance and training solutions across all areas of best practice (GxP). Ann has obtained a number of additional qualifications in various subject areas of interest during her career to date and is firmly committed to her own continuing professional education. She is a member of a number of professional associations including ISPE, The Pharmaceutical and Healthcare Sciences Society (PHSS), the Parenteral Drug Administration (PDA), the European QP Association, member of the Committee of the Irish Chapter of the PDA currently holding the position of Treasurer, and the Institute of Directors.
Ann won the Services category, Small Firms Association National Awards 2013. She was also winner of the Enterprise Ireland Women Means Business Female Entrepreneur of the Year 2012.
_____________________________________________
Merck MSD – Mark O'Connor – Energy Lead
Responsibility for delivering energy reduction savings to ensure the site becomes more cost competitive and more environmentally consious in line with Merck global goals (Target 15)
Role involves the delivery of an effective energy management programme that is focused on technical, organisational and behavioural changes that will deliver energy consumption reduction across the site
Significant Energy Users (SEUs) focused on include HVAC, Chillers, pumps and clean utilities such as clean steam and WFI. Energy Projects: scoping, development, design and implementation of energy reduction driven projects
Clear governance and project management processes in place to ensure successful delivery of ongoing energy programme.
The role of energy lead aims to ensure best practice energy management practices (in line with ISO50001 energy management standard) are in place across the site. Development of an energy aware culture through empowering and ensuring an effective cross functional energy team onsite, through measurement, analysis & site wide reporting of energy consumption performance versus target.
Collaboration with other Merck site energy leads through the GENIUS team within Global Energy CoE is a key tool in delivering energy savings.
_____________________________________________
Bilfinger Ireland Group – Jeff Smith – CEO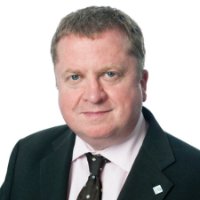 Jeff Smith currently CEO responsible for Bilfinger Ireland Group and for its strategic direction and development including Bilfinger's Centre of Competence for Energy & Sustainability as well as being a Board director of several IFSC based property management companies.
Jeff has a proven track record with over 35 years industry experience and successful delivery in the FM marketplace within Ireland, UK, Germany & the Middle East. Completed an MBA at DIT in 2002.
Jeff is currently, significantly engaged in R&D and ESCo within the energy & sustainability field in Ireland and UK and is a regular public speaker within the industry.
_____________________________________________
EMPI- Conor Molloy – Event Chairman
EMPI is a professional body for the energy management services sector operating in Ireland. With continued growth in demand for energy management and energy savings, the mission of EMPI is to play a leading role in facilitating and supporting the work of a national network of energy professionals.
EMPI is a professional body; it aims to foster world-class energy management services in the interests of customers, EMPI members, the environment, and protect the independence and integrity of the profession.
_____________________________________________