Conor Molloy – Event Chairman – AEMS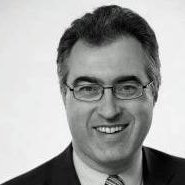 Conor Molloy is an independent energy advisor, accepted as a member of the Association of Energy Engineers, CILT, FTAI, IMCA and EVO
With an MSc in Energy Management and Renewable energy from University of Ulster, he is a Certified Energy Manager (CEM), Measurement & Verification professional (CMVP) and trainer for ISO50001.
In recent times, he has trained ESOS Lead Assessors in Transport Energy Auditing at the request of the UK Government's Environment Agency, led the publication of EN 16247-4 Europe's transport energy audit standard and contributed to ISO50004.
Since 2005, Conor's day job has been helping business' save fuel and manage their energy usage for profit and reduced emissions.
____________________________________________
David Moore, Principal Design & Project Manager at Energy Efficiency Consultancy Ltd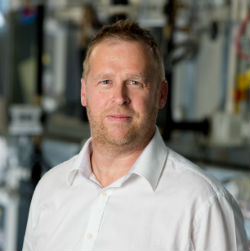 David has been delivering energy projects with Energy Efficiency Consultancy Ltd (EECO2) for over 8-years, particularly in the pharmaceutical, R&D and healthcare sectors.
With experience in the design and delivery of numerous energy and HVAC projects, from conception to completion, David has a great understanding of client requirements and what it takes to manage a successful energy project – implementing energy and cost reduction opportunities, without compromising product quality.
______________________________________________
Derek Mullins – Senior Manager-Corporate Facilities & Engineering – Amgen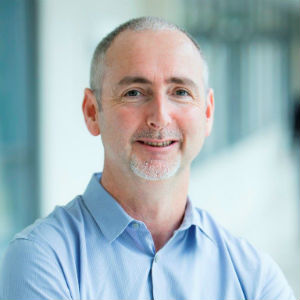 Derek is a Senior Manager with Amgen's Corporate Facilities & Engineering group. Within this role, he leads Amgen's global energy program, and cross site networks which focus on sustainability, utilities O&M, and critical systems. An important aspect of his role is to provide leadership on achieving sustainable operation of utility systems whilst maintaining quality performance in a highly regulated environment.
He has experience in design & execution of energy management processes both at site, and corporate levels, including hands on experience of ISO50001 implementation.
Prior to his experience at Amgen, Derek had spent over 10 years in the pharmaceutical sector, focusing on utilities & energy management, with a primary focus on biotechnology. Before this, he spent over 15 years in various utilities and maintenance roles in the electronics and power generation industries.
He is a Chartered Mechanical Engineer, a Certified Energy Manager, and a Lean Six Sigma Black Belt.
__________________________________________
Jim Leahy – EHS Champion – Abbvie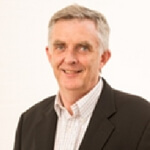 Jim was recruited as a Project Manager during the start-up phase of the company, soon afterwards transitioning into the role of Site Engineering Services Manager which included responsibility for Environment, Health, Safety and Energy. In 2015 he completed a major two year site capital investment program. He is particularly proud of achieving ISO 14001, OSHAS 18001 and ISO 50001 Certification during the year. His aim is to add ISO 55001 by June.
He obtained a Mechanical Engineering Degree from College of Technology, Bolton Street, a Bachelor of Science in Engineering from Trinity College, a Degree of Master of Engineering Design from UCD, and is a member of Engineers Ireland.
A very recent convert to cycling, he organised and completed the inaugural "ALL for One" AbbVie Cycle Challenge from Sligo to Dublin in 2015.
With the 2nd Annual Cycle Challenge organised for June from Sligo to Cork, not only is he adamant that he will complete the journey but successfully cross the Slieve Bloom and Knockmealdown Mountains on the way to Garryvoe.
______________________________________
Matt Moran – Director – Biopharmachem Ireland

Biopharmachem Ireland
Biopharmachem Ireland is the leading representative body for the biopharma and chemical sector in Ireland. Our member company's research, develop and manufacture biopharmaceutical products, ingredients and general chemical material.
Our Vision
Biopharmachem Ireland is committed to providing a receptive environment for a strong and progressive industry in Ireland. With the support of industry, Ireland will position itself as a centre of excellence for innovation and development in biopharmaceutical and chemical supply, thereby becoming the location of choice for the launch of new products.
Biopharmachem Ireland will lead the sector towards achieving its vision by bringing together all relevant stakeholders in the State, namely industry, government, research community and the public at large to effectively communicate the unique attractiveness of this country as a leading location for the supply and development of biopharmaceutical and chemical products.
__________________________________________
James Hogan, Green Business Programme Manager, Clean Technology Centre, CIT, Cork.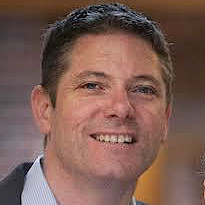 James Hogan is an Environmental Consultant and Project Manager at the Clean Technology Centre, based at CIT since 1995. In that time he has managed a wide range of resource efficiency projects both Irish based and International.
Since 2011, James has been Programme Manager of the Green Business Programme which is funded by the National Waste Prevention Programme.
The Green Business Programme is a free resource efficiency service for business which assists business to identify opportunities for reducing waste, energy and water consumption. Green Business has identified more than €10 million
potential cost savings in 250 businesses in the last 5 years.
_________________________________
Ian Boylan – Target Energy – Director
Specialties: Structured Energy Management (ISO 50001 Specialist), Measurement and verification of energy savings, Energy Training
– Auditing for effectiveness – based on evidence not opinion – where do you start?
– Verification of savings & verification of the action plan.
– Should the non-meeting of an EnPI be a non – conformance or not?
– How do you establish the base line, and do I need to adjust the base line in response to business changes?
– Auditor competence and independence.
__________________________________
PAT KING, CEO& CO-FOUNDER, ONELOOK SYSTEMS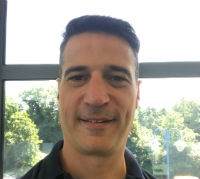 Pat King and his business partner, Brendan Griffin, founded OneLook Systems back in 2008. Pat previously worked in the Pharma industry for 10 years as a business analyst. The idea to start the company was born after both Pat and Brendan noticed there was often a line outside the facilities managers office of the pharma company where they worked. Using the 5 Principles of Lean, they designed a software system to address this problem.
Ten years later, OneLook Systems have a global presence, with their productsbeing used by the world's top Life Science companies across Europe. Asia and North America.
___________________________________
Peter Brady, CFO, Invoicefair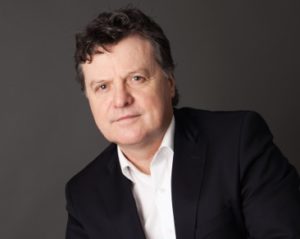 Peter Brady, CFO. Peter is a Chartered Accountant with over 25 years' experience managing both multinational companies and SME's in Ireland and overseas.
Peter has an in-depth understanding of working capital and invoice financing both through having run his own businesses and through clients in his accountancy practice.
InvoiceFair is a trusted online marketplace where progressive companies generate cash quickly by selling selected single invoices at competitive rates to sophisticated investors who are seeking attractive returns.
_____________________________________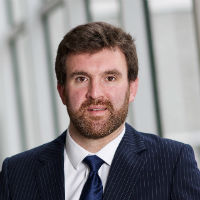 James Tedd – ESB Innovation's Head of Energy Storage
James Tedd is ESB Innovation's head of energy storage, and founder member of the ESB Smart Energy Services team. He has over 15 years energy experience, leading innovative projects and applied research in Solar PV, Offshore Wind, Wave and Automotive technologies.
Over 10 years in ESB, James has had a variety of roles in the International; Generation and Innovation businesses. Prior to joining ESB James worked in Industry for technology and consulting companies and in Academia in the USA and Denmark.
James graduated in mechanical engineering from Cambridge University and MIT, and has a Doctorate in civil engineering from Aalborg University.
James is passionate about working in new areas of the energy sector, to bring new technologies and business models to deliver a better energy system and lower carbon emissions.
_____________________________________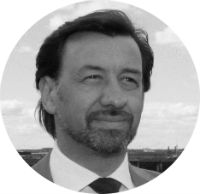 Andrew O'Reilly – Deloitte – Commercial lead: Global investment and innovation incentives (Gi3)
Andrew is a specialist research, development and innovation incentives advisor, working in this area for the last 9 years.
Andrews's background is a career spanning 2 decades in Information and communication technology (ICT), specifically business process management systems and ERP solutions).
Andrew conveys clarity from complexity and assists clients in understanding the important detail surrounding the incentives landscape in Ireland and internationally.
The Gi3 (Global investment and innovation incentives) team within which Andrew works, is the largest global network of RD&I professionals with over 50 jurisdictions served. Gi3 provide clients with a global view on RD&I incentive availability, connecting all stakeholders across Government and academic institutions, in a complex funding environment.