Bilfinger becomes Apleona



Apleona (http://www.apleona.com), like no other company, brings together two complementary characteristics: engineering competence and a service state of mind. For industrial companies, the energy sector and users of real estate and infrastructure, we are setting standards with our exceptional performance in countries throughout the world. High quality, technological competence and extensive experience are the foundations of our success. Everywhere we work, we ensure that our clients can concentrate on what they do best; their core business. Through the commitment of our 22,000 people in the engineering and services group we help our customers to find the potential in their real-estate properties: We design and finance, maintain and repair, build and operate.
For energy efficiency, energy saving measures, sustainable real estate operations and other issues of energy and environment, our Centre of Competence for Energy & Sustainability provides consultation on these topics to external clients and internal group units.
We provide our clients with optimal consultation and support through our research and proactive development of strategies, tools, measures and processes to realise a building's full potential. Our clients are from the industrial, retail, commercial, public, health and social services sectors as well as other non-governmental organisations.
Our competence centre team consists of specialists in supply engineering, technical facility management, energy management, and Infrastructural facility management (cleaning, catering & security services).
_________________________________________________
Biopharma Group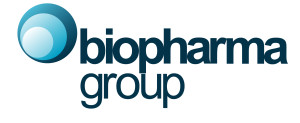 The Biopharma Group comprises of Biopharma Process Systems (BPS), Biopharma Technologies Ltd (BTL) and Biopharma Technologies France (BTF).
Equipment Sales & Service Division: BPS
BPS is a leading supplier of equipment to the pharmaceutical, biotech and process industries in the UK, Ireland and France for freeze drying, solvent removal/evaporation and high pressure homogenisation technologies and industry related equipment.
Our aim is to provide you with equipment and services that best meet your process requirements and to remain on-hand for assistance thereafter; our in-house service/maintenance department, enables us to support you throughout the life of your equipment.
Independent Consultancy Division: BTL
The BTL division provides independent R&D, analysis, process, product and cycle development services, training and analytical instrumentation to the global biopharmaceutical and related industries. Our philosophy is to augment your in-house expertise and work with you to make your project a success.
Together with our knowledge of pilot-scale and industrial freeze-dryers, we offer a uniquely comprehensive service and training courses covering all aspects of freeze-drying from pre-formulation through to full-scale production and dried product analysis.
The BTF division combines elements from equipment sales and access to the expertise of the consultancy division, giving our French-speaking clients a one-stop option.
Visit www.biopharma.co.uk to discover more.
_________________________________________________
BPS Crowthorne

Biopharma Group and the Irish division of CrowthorneHi-Tec Services (CHTS) joined forces in January 2017 to offer our amalgamated specialisms throughout Ireland under the name of BPS Crowthorne.
BPS Crowthorne offers a synergetic 'one-stop shop' solution specifically for our Irish markets that overlap such as pharmaceutical and biotech labs, universities, environmental service organisations etc. This is a unique offering in Ireland as we combine the delivery of services ranging from independent R&D/ lab consultancy services to analytical instruments, training courses, validation of your containment and cleanroom facilities to a comprehensive range of freeze drying and process equipment.
The key benefit of bringing our specialisms together is that you gain the expertise from both businesses all under one roof, so whether you need a freeze dryer, solvent evaporator, homogeniser, volumetric powder filler, product development/ analysis or an independent service and validation for your cleanroom, containment facility or airflow equipment parts, BPS Crowthorne will be able to supply the appropriate solution; we've even started running regular freeze drying training courses in conjunction with NIBRT in Dublin.
We are proud not to be a catalogue company and our aim is to provide our customers with equipment/ services that best meet their requirements; it is our expertise and ability to be a 'one-stop shop' when it comes to freeze drying technology,cleanroom/ clean air and containment facility validation and servicing, R&D consultancy, training courses or lab analysis services (for those employing freeze drying techniques) that differentiates us. The key to our success is many combined years of experience & expertise in the clean air and processing industries along with our in-depth knowledge of the equipment we supply or service. We have an experienced technical service personnel and strong links with our suppliers enabling us to support the working life of your equipment.
BPS Crowthorne'sobjective is to meet the precise needs of our customers' projects appropriate to the size and stage of the project from regular servicing and maintenance on your cleanroom to a complete formulation development programme. Our philosophy is to augment our customer's in-house expertise and work together to make each project a success. To this end, we have recently received anAll-Star accreditation in Customer Service at the All Ireland Business Summit Awards.We seek to ensure all our practices are controlled, safe and reliable, therefore we have adopted a Quality Management System that ensures our documentation, lab and health & safety practices are of the highest standard ensuring compliance with ISO 9001.
For more information or to discuss your requirements in greater detail, please contact:
+353 (0)1824 3670/ [email protected]
www.bpscrowthorne.ie
_________________________________________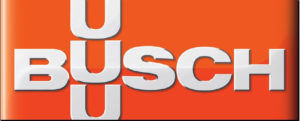 Busch Vacuum Pumps and Sytems
Busch Vacuum are offering complimentary vacuum audits for all delegates at this years Future in Pharmaceuticals event. Please approach our booth to book an on site audit. Busch have been undertaking these audits with the reduction of Energy Consumption as the main goal. Our tailored Solutions for individual customer process' have proven to reduce energy costs and improve product quality.
We are the global leader in solutions for vacuum and overpressure technology in the Pharmaceutical Industry. From Distillation, Pneumatic Conveying, Pick and Place, Degassing and Aeration.
Our manufacturing sites use the latest manufacturing techniques, machinery and equipment. Our quality management procedures surpass DIN EN ISO 9001 requirements and offer all necessary certifications to meet the specific requirements of all our clients. All our products are available with a variety of options and advanced design features to match a diverse range of applications, so our customers benefit from the most appropriate and cost effective solutions.
With 60 companies in 42 countries and agencies worldwide, we have many resource which will find the most cost effective solution and reduce your carbon footprint. For any further information please contact a member of our team on 01 832 1466 or [email protected]
___________________________________________________
Calor Ireland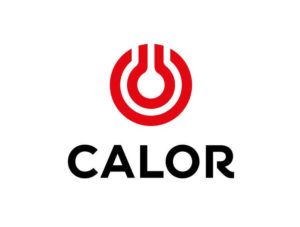 Calor gas offers significant advantages as an energy solution for businesses in the food sector due to its cleaner burning and environmentally sustainable credentials. As it produces far lower carbon emissions than oil and electricity, it is one of the cleanest conventional fuels available. For businesses which are pro-actively aiming to reduce their carbon footprint, a switch from oil to LPG can have a huge impact.
Companies can make the switch to Calor easily, and in many cases by a straightforward conversion of existing equipment. In the case of water heating, there are various highly efficient options such as direct-fired and also instantaneous water heaters which ensure that an ample supply of hot water is available as needed.
As the leading provider of LPG to the Irish market, Calor understands that businesses are looking for the most economical and efficient energy solution available. Calor's energy advisors can tailor energy solutions for business to help reduce energy costs over the long term and positively impact on carbon footprint.For further information or to speak to a Calor Energy advisor contact Calor on 1850 812 450 (ROI) / 028 9045 5588 (NI).
__________________________________________________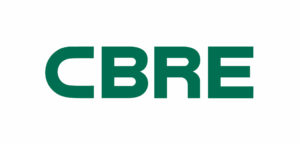 CBRE Global Workplace Solutions
The coming together of CBRE's Global Corporate Services and Johnson Controls' Global Workplace Solutions begins a new era in commercial real estate & facility management delivery. This is a transformative event for our industry, our company, and our employees.
CBRE Global Workplace Solutions is redefining 'Workplace' because we believe every place of work can become a competitive advantage for our clients. Productivity, reliability, engagement, safety, brand—the workplace enables business results whether work happens in an office, retail, laboratory, manufacturing, or virtual location.
GWS is uniquely positioned to deliver integrated, full-service solutions that are grounded in a Total Cost of Ownership perspective. With a globally balanced core business—Enterprise Facilities Management (EFM), Advisory & Transaction Services (A&T), and Project Management (PJM)—we are the clear industry leader in each. We partner with each client to make real estate a meaningful contributor to organisational productivity and performance.
____________________________________
Central Solutions
At Central Solutions our expertise is in designing and delivering world class solutions for our clients that deliver optimum efficiencies and drive transformational change.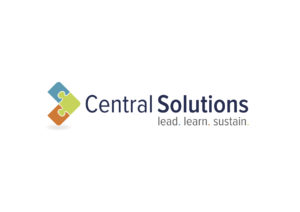 We work with large private sector companies and public sector organisations across 3 main areas:
Sustainability Programmes
Enterprise Solutions
Online Learning
Our Core Areas of expertise include:-
Client Strategy & Programme Development
Lean & Six Sigma Programmes (Utilities, IT & Business Process Optimisation)
Metering, Monitoring & Reporting
Big Data & Business Intelligence Solutions
Regulatory, Standards, Operations & Behavioural Change eLearning
In Ireland we also manage a number of National Support Programmes including:-
We are also approved consultants under Enterprise Ireland and IDA Lean / Green Support Programmes
Visit us at stand 25 to discuss your precise requirements.
____________________________________
Certification Europe

Certification Europe is an accredited ISO Certification Body serving a wide range of clients from SME's, Multinationals and Government bodies. Certification Europe awards certification against a range of ISO Standards giving you a competitive advantage as well as driving quality, innovation & cost savings. ISO standards have helped company's open up export markets and increase brand recognition and prestige.
Proud of our expertise, we are considered an authority in Energy Management (ISO 50001), Information Security (ISO 27001), Environmental (ISO 14001), providing assessments as well as public and bespoke training courses in these areas.
We partner with our clients to ensure their ISO certification becomes a valuable asset. With headquarters located in Dublin, we have local offices in the United Kingdom, Italy, Turkey and Japan.
_________________________________________________
Coillte – Delivering Sustainable Energy Supply Solutions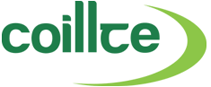 Coillte provides long term, secure biomass fuel supply contracts to the industrial heat sector and can assist in the evaluation of the both technical and commercial viability of projects for large scale energy users.
Coillte play a key leadership role in delivering sustainable biomass energy solutions to Irish industry and actively works with its customers to reduce CO2 emissions. Many clients have a global ambition to become carbon neutral across the value chain from sourcing raw materials to manufacturing, product use and eventual product disposal. Carbon neutrality can be achieved, through first reducing the value chain carbon footprint followed by pursuing carbon-offsetting strategies to reduce the net emissions to zero. With a focus on energy efficiency, installing a biomass boiler enables large energy users to use local biomass to produce steam to serve the production facilities while reducing emissions and helping to maintain competitiveness.
Coillte operate several regional biomass supply hubs across the country that produce wood chip strictly in accordance with the quality specifications set out in I.S. CEN/TS 14961 : 2005. Coillte is committed to a strategy that matches local renewable energy requirements with local biomass supply and feed stock is sourced from both Coillte and private forestry plantations from the surrounding counties.
With the introduction of the Renewable Heat Incentive (RHI), it is expected that demand for biomass for energy will grow across the industrial heat sector.
Coillte has been firmly at the forefront of the bio-energy sector in Ireland, providing strong leadership in the area of renewable heat. Coillte has established local biomass supply chains by identifying and addressing the key barriers to industrial scale users of biomass. By providing long term, secure supply contracts, where clients pay per GJ rather than per tonne, Coillte has enabled significant investment decisions by key industrial partners, stimulating local demand for forest products, both Coillte and private. Over the last 4 years these investments have displaced >8m litres of fuel oil, saving >26k tonnes of carbon emissions, created new employment and underpinned the competitiveness of these export focussed industries. Coillte's thought leadership and supporting analysis has directly influenced the recent Government decision to introduce a Renewable Heat Incentive next year. This will further transform the sector, stimulating new investment, jobs and market growth.
____________________________________________________
EASI
Who we are
For almost 20 years now, EASi has been designing, manufacturing and selling Efficient Lighting Solutions. Our successful concepts and methods have proven solid and reliable over the years.
EASI is truly unique
Our clients greatly appreciate our range of long lasting products which improve their working conditions, safety and save them thousands on energy costs and maintenance. Customers definitely remember us and recommend us year after year.
We are a leading brand in the marketplace and offer quality products and exceptional customer service.
What we provide: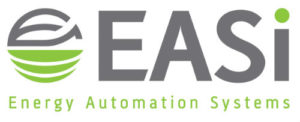 Quality LED Products
Lighting Design
Excellent Customer Service
Walk Through Audits
Investment Level Audits
5 Year Warranties
Project Design and Management
Bespoke Design and Production
Prototyping
Measurable and Verifiable Savings
Seamless Integration
_________________________________________
EECO2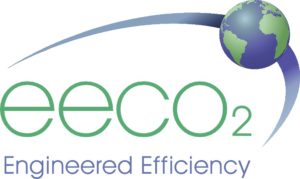 EECO2 provide expert guidance and practical resources to help clients reduce energy costs of operating pharmaceutical, biotech and laboratory facilities. Our experience enables us to create solutions that maintain or improve GMP compliance and safety, whilst substantially reducing energy cost, consumption and associated CO2 emissions.
Typically, Heating, Ventilation and Air Conditioning (HVAC) systems operating within regulated environments can consume up to 80% of the site total energy. By focussing on the environmental conditions required for the product being manufactured or people being protected, we can define what conditions need to be delivered by the HVAC and associated plant and will always aim to re-engineer existing plant to avoid unnecessary capital expense. The scope of work can span from opportunity identification and initial concept development through detailed design, installation, commissioning, validation & pre/post project energy monitoring.
Our clients, including GSK, Pfizer, AstraZeneca, Sanofi, Eli Lilly & Novartis rely on us to deliver innovative and proven energy reduction solutions at sites all around the world. Contact us to discuss your needs.
_________________________________________________
EMC Ltd

EMC Ltd., operating since 2001, are an Engineering and Energy services company with offices in Galway and Athlone. At Future in Pharmaceuticals,we will be available to discuss Products and Innovative Technologies/Services, geared towards enhancing Processes and Reducing Operating costs within the Pharma Sector.
EMC represent World Leaders in Technology e.g. ABB; Eurotherm, Schneider and SMC, providing our customers with modern State of the Art products and Turnkey Solutions, to meet their needs.
These include: Validated Processes and Data Recording; IP67-69 Safety Components; Thermal Equalisation and Air Purification; High Purity Components; Stainless Steel Pressed Fittings; Energy Saving; Water Treatment and Reduction.
EMC specialise in providing complete Thermal Heating solution to Pharmaceutical Industries, from Thermosensors and Heaters through to simple and complex control components/strategies.
Our MRO services also enable our clients to enhance their whole Spare Parts Division, by maximisng Savings and Efficienices, through EMC's Global Network of Suppliers and experience gained within Pharmaceutical Sector to date
At Future in Pharmaceuticals Ireland we will be exhibiting 2 exciting new Product Ranges:
A: RACMET Press Fitting systems:
Benefits:
Exceptional Fast Joining Method
No Heat Input , No fire Hazard
Leak Proof
Suitable for Gases and Liquids
Reach their full Structural Integrity immediately
One Principle for different Mediums
B: Airius De-stratification Fans:
Benefits:
Reduces Heating/Cooling Costs by 20%-50%
Equalises Temperatures in High Ceiling Buildings( Warehouses) and large open spaces, enhances product integrity.
PureAir version kills over 97% of Airborne viruses and Bacteria and Eliminates Odours.
_________________________________________________

ENERCON GmbH Irish Branch
ENERCON wind energy converters – Advantage through innovation.
For more than 25 years, ENERCON wind energy converters have been synonymous with technological progress and high profitability. The importance of technologies contributing to power supply security is constantly increasing.
ENERCON's control systems offer a wide range of technological options which can be adapted to the grid parameters of large power transmission systems. Continuous research and development, as well as a degree of vertical integration that is unrivalled in the industry, ensure the high quality standards, the reliability and the profitability of ENERCON wind energy converters.
Together with customer-oriented service, they guarantee the company's continued success.
____________________________________________

Enviroeye Engineering Ltd
Enviroeye Engineering Ltd is a mechanical & electrical engineering consulting company.
We provide professional services to the Industrial & Commercial sectors. We act as the clients engineer from business case proposition, project commissioning & performance verification.
Our reputation has grown through successful project delivery, within budget and achieving performance targets.
We have completed a wide variety of energy projects. On major projects, performance has been independently verified.
Our philosophy is work in partnership with our clients to deliver successful projects, our track record is built on our company ethos, Customer Partnership & Service, Experienced based analysis, and Independent professional advice.
_______________________________________________________
Environment & Energy Management

Ireland's leading publication dedicated to every aspect of environmental management and energy efficiency at industrial, commercial and municipal levels.
For over 11 years Environment & Energy Management has provided it's growing readership (now 12,000) with analysis and insight into the latest technologies and services available within Ireland, while our editorial team focus heavily on investment, business profiles and the future of the energy sector in this country.
As a publication written by acknowledged experts in their fields, Environment & Energy Management is disseminated to a controlled and targeted readership of over 12,000 key decision makers in Central & Local Government, the Professional/Services Sector (including Environmental Consultants, Engineers, Laboratories, all Third Level and other training/research Organisations, the Legal Profession and Agencies specialising in environmental protection and energy efficiency) – and, with particular attention to Small & Medium Enterprises, all sectors of Irish industry as follows: Food & Beverage; Pharmaceutical; Chemical; Medical; Electronics; Plastics; Packaging; Motor & Transport; Finance & Insurance; Textiles; Agriculture and Tourism.
_________________________________________________
Evergreen Engineering Ltd

Evergreen Water Solutions is a leading supplier of progressive wastewater treatment systems.
Evergreen Water Solutions works closely with a number of international engineering companies whose expertise is in scalable wastewater treatment systems for municipal and industrial applications
Evergreen Water Solutions offers a turnkey engineering service. Our company incorporates initial design and planning, to implementation of projects that are delivered on time and on budget. Our expertise in wastewater treatment covers infrastructure development, package sewerage treatment systems and advanced treatment technology for wastewater recycling with the strictest treatment requirements.
At Evergreen Water Solutions, our knowledge of the wastewater treatment market and technical expertise and diversified experience combined with our professionals team's commitment to the highest quality of service will not only exceed our clients' expectations, but also positively impact on the environment.
_________________________________________________

Festo
Festo is a leading world-wide supplier of automation technology and the performance leader in industrial training and education programs. Our aim is to maximise productivity and competitiveness for our customers.
As an innovation leader, for many years Festo has been providing impetus for factory and process automation and offers a wide product portfolio for drive and control technology.
Maybe you're already one of more than 300,000 industry customers who rely on us – who know that we can deliver security, efficiency, simplicity and competence. Or maybe you're still considering it.
Either way, we promise that our passion will help you reach your potential – because we are the engineers of productivity.
_________________________________________________
Fike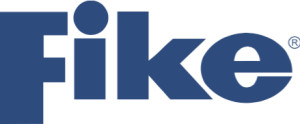 Plant safety is paramount and Fike is your natural partner when it comes to explosion, over-pressure and fire protection systems.
Overpressure or vacuum events can be devastating, leading to personal injury, damaged equipment and downtime. Fike's rupture discs offer an affordable solution; with hygienic/sanitary grade options available. From protecting a single PRV to your complete process line; Fike products are a critical part of your strategy.
Many pharma products are explosive in certain conditions during the manufacturing process. Fike manufacture possibly the largest range of active and passive EP equipment available in Ireland. We do not resell others equipment so can tailor a bespoke explosion protection system in house. From passive external venting though to fully active isolation and suppression systems.
For fire protection the SigniFire camera is ground-breaking technology and can detect fires valuable minutes before 'standard' detection equipment, once detected this can be extinguished via many options including clean & chemical agents, or water-mist quenching systems.
Explosion Protection Solutions
Please visit our stand for more details.
_________________________________________________
Gas Networks Ireland

Gas Networks Ireland is part of Ervia, a commercial semi-state company responsible for gas and water infrastructure and services and the delivery of wholesale broadband solutions in Ireland.
Gas Networks Ireland builds, develops and operates Ireland's world-class gas infrastructure, maintaining over 13,832km of gas pipelines and two sub-sea interconnectors. Safety and a strong customer focus are at the heart of how the business operates, along with a commercial ethos, reflecting its responsibility for a major gas infrastructure that contributes to Ireland's social and economic progress.
Natural gas is available in over 160 population centres in 20 counties and there are almost 674,000 users in Ireland. The company is responsible for connecting all new gas customers to the network, and for work on service pipes and meters at customers' premises, on behalf of all gas suppliers in Ireland. To connect your business to the natural gas network, contact businesslink at 1850 411 511 and we will be delighted to assist you. Alternatively, you can contact us by email on [email protected] or visit our website www.gasnetworks.ie
_________________________________________________

Irish Exporters Association
The Irish Exporters Association (IEA) assists its members to grow their exports to world markets. We drive and support the growth and development of all exporting businesses based in Ireland by:
Representation – leading the export agenda as the voice of Irish exporters Membership Development – enhancing the export knowledge and skillset of members through a range of training services and export development programmes Networking & Connectivity – connecting our members with government and business stakeholders domestically and in market Export Services – enabling our members with practical assistance and critical support services.
The IEA represent the whole spectrum of companies within the export industry including SME's who are beginning to think about exporting for the first time right through to global multinational companies who are already extensively exporting from Ireland. It is the connecting force for Irish exporters, providing practical knowledge and support across the Island of Ireland and in foreign markets.
_______________________________________________
Lidacel

A 100% Irish owned Lighting Distributors for commercial energy efficient lighting and intelligent lighting controls
Established in 2002, we are a recognised technical specification partner for major projects
We offer a full design facility with customer focused, personalised service and in-depth product expertise. Our customer base spans the complete spectrum of the electrical industry.
Lidacel Ltd became exclusive partners with OSRAM for lighting controls in August 2014. Since then we have put significant resource into the opportunity and it has been a resounding success. Compared to some DALI systems on the market. Encelium is certainly next generation technology available today. Ireland is one of the fastest growing countries for Encelium in Europe. We firmly believe it has the best and most user friendly front-end DALI customer interface on the market. As it is web based each site can be accessed remotely so ballast exchanges do not necessarily require a specialist engineer to visit site for re-commissioning, This a real Achilles heel of some DALI systems.
We also supply a vast range of Cleanroom Luminaires to suit any application.
_______________________________________________
Metrology Direct

SESA Direct, the Lean Manufacturing division of Metrology-Direct, is the sole UK and Ireland supplier for SESA Systems – leader in the production and design of lean manufacturing products for over 30 years.
Our range of products is used to assist the implementation of lean manufacturing concepts such as 5S, TPM, KANBAN, KAIZEN and 6Sigma:
– Computer Protection: to prevent dust or liquids damaging the computers on the shop floor.
– Quality Points: workstations to check quality at the end of the production line.
– Lean Manufacturing: assisting the implementation of 5S/ TPM/ KANBAN processes to create a clean and efficient environment for the operator.
– Visual Communication: for displaying working procedures, drawings and safety information.
– Hyginox Certified: stainless steel products for use in sterile environments such as those found in the food and pharmaceutical industries.
– Training Kits: support the implementation of lean principles, ensuring all staff are trained effectively and efficiently.
_______________________________________________
MM Barcoding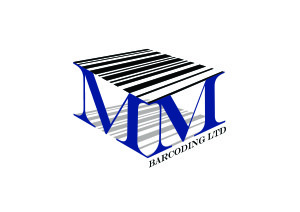 MM Barcoding (Ireland) Ltd is a long established company specialising in automatic identification.We supply a full range of barcode printers, scanners,verifiers,label making and asset tracking software as well as portable on line validation systems.
In line with our policy of continuous product development,we have just launched our new unique printer with on board barcode verification which ensures that no barcodes are produced which will fall below the required quality.
All products are backed by our in field service network supplying on site service,maintenance and parts.
_________________________________________________

Pentair
Pentairs' Food & Beverage Processing solutions include hygienic, aseptic and industrial valves and components, membrane technology for beer & dairy applications and water treatment, continuous beverage processing, beverage dispensing equipment, carbon dioxide (CO2) systems, quality control equipment, microfiltration, and biogas upgrading.
With Pentair Haffmans CO2 Recovery solutions, you can be assured of receiving the best solution for your specific biogas upgrading project. We provide a wide range of solutions – from standard upgrading systems with membrane technology at its heart, to custom-made solutions combining biogas upgrading and CO2 recovery over to stand-alone CO² recovery units.
_____________________________________________________

PPMA Ltd
The PPMA Group comprises three of trade associations…
Processing & Packaging Machinery Association
British Automation & Robot Association
UK Industrial Vision Association
The principle objective is to help members thrive in the marketplace through provision of a wide range of services and tools.
The services on offer are aimed at better connecting our members with their customers on a global level.
The PPMA represents the voice of the various industries in the public domain and works tirelessly on our members' behalf to promote common needs and interests. This can be achieved through numerous free technical and training seminars covering a multitude of subjects. By sponsoring, supporting and organising the PPMA show and by linking processing and packaging professionals,
innovators and suppliers with end-users and by putting members in touch with leading industry experts to assist in the smooth running and profitability of their company.
_________________________________________________
SCANNELL Software: Safety-Sustainability-Quality
Scannell Solutions Ltd. brings you SCANNELL Software – A fully integrated Safety-Sustainability-Quality (SSQ) Management System, built by QEHS Experts.
Trusted by over 45% of the world's top Pharmaceutical Companies; SCANNELL is a web-based software application that addresses all the key areas of SSQ Management using a modular yet fully integrated approach.
Unlike typical platforms with individual workflows, SCANNELL is a fully connected system where the unique integrated design allows for free flowing information between modules which can drive SSQ excellence right across any organisation.
SCANNELL is the only SSQ software in the world that offers integration as part of the workflows based on legal compliance making the product stand out from similar systems in the market.
Scannell's esteemed clientele comprises of many international names to include Abbott, Abbvie, Aldi, Bentley, BT, Coca Cola, Coors, DePuy, ESB, Heineken, Hitachi Zosen INOVA, Intel, IPSEN, Johnson & Johnson, Lufthansa, Minteq and Pfizer.
**
Come and see why 45% of the world's top Pharma trust SCANNELL Software.
The team will be at Stand 5
___________________________________________________
Siemens

As a long-term partner to the pharmaceutical industry, Siemens offers a complete portfolio of standards-based solutions that meet the specific requirements of the sector including low voltage switching technology, drive technology and industrial automation solutions. A safe and reliable power supply is crucial for the high availability of your systems. Our solutions for low-voltage energy distribution contribute significantly to a demand-orient ed 24-hour supply. They are based on an end-to-end energy distribution solution Totally Integrated Power and intelligent network planning from the energy feed-in to the delivery points, such as the motor control center. In addition, our energy management systems make it possible to optimize energy consumption in industrial as well as buildings. Equipment with high energy consumption is identified and effective optimization measures are implemented. You benefit from an intelligent solution for energy supply and distribute ion to your production units a solution that is implemented according to th e strictest safety standards and continuously achieves high productivity an d product quality.
_________________________________________________
Sine
Around the world, schools, construction companies, industrial facilities, offices, property managers and hospitals are adopting Sine. Our support is first class and Sine is easy to use and set up.
Key clients
The company has partnerships with the largest global real estate management firms like JLL, CBRE and Knight Frank and provide solutions for a large portfolio of clients seeking a centrally managed service.
Sine customers include General Electric, Lendlease, Vodafone NZ, HPE, P&G, Citigroup Centre, JLL, CBRE, Goodman, Stockland, IAG, Knight Frank, Cushman & Wakefield, Brookfield, Arup, QBE, AstraZeneca, Tyro and thousands of other businesses around the world.
Investors
Sine is backed by an international consortium of private investors and the Commonwealth of Australia's Accelerating Commercialisation programme. We are continually investing into our products, people, security practices and customer experience. We are here to stay and are growing fast with a global reach.
______________________________________________
Sirus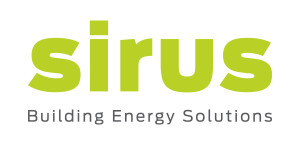 Sirus provides high-quality Building Management Systems (BMS) which control Heating, Ventilation and Air Conditioning, ensuring compliance for manufacturing
environments and patient care. Our customers include Pharmaceutical plants, data centres and hospitals requiring critical environmental control.
SIRUS offers a full range of HVAC Services including commissioning, maintenance, validation, and consultancy.
Sirus has completed significant HVAC turnkey projects throughout Ireland including Chiller replacement, Air Handling Units & Complex Air Conditioning systems.
Sirus also provides consultancy and project management for energy driven projects, with particular emphasis on the building services area which is our core expertise.
See more at:
www.sirusinternational.com
_________________________________________________
Skillpad Limited
Skillpad is a Knowledge Capture & Transfer Company focused mainly on the Life Science Manufacturing Industries. Now in our 20th year, our industry-experienced personnel have been continuously offering products and services to our clients that are helping solve problems and enhance performance:
Off-the-Shelf Library with 150 e-Lessons – for low cost and consistent employee training in GXP compliance, processes and equipment. Library is steadily growing – latest e-Lessons:
Data Integrity
Serialisation
Biopharma Essentials
Aseptic Processing
Custom e-Learning Module Service – Client Best Practices Knowledge is captured, and highly visual Modules built to improve performance by providing client personnel with specific production and maintenance solutions.
Consultancy – to augment clients' Project Teams and meet deadlines. Key Consultancy Areas:
Regulatory Compliance, e.g.
Audit preparation, SOP preparation, Validation, Quality System enhancement etc.
_________________________________________________

Solar Electric
Solar Electric are the leading supplier of Solar PV in Ireland. We have installed projects for the pharmaceutical industry including Servier at Arklow.
Our model is to work with clients to understand their base load. From that information we design the most cost-effective system in terms of Euro per kilowatt hour. Clients then make a decision to invest in Solar Electric panels and take control, of at least a portion, of their energy costs.
Solar PV is a predictable power source. From our database of 1.6 MW of existing projects we can see that output is consistently slightly above forecast right across the country.
If you have looked at Solar PV as an option in the past you should get back in touch for a quotation. Prices have dropped as result of falling component prices and more efficient installation techniques, improving pay-back times by 1-2 years.
___________________________________________

SSE Airtricity
SSE Airtricity is Ireland's largest provider of 100 per cent green energy. In 2015, all of the electricity we supplied to our home and business customers (5.3 TWh*) was from 100 per cent green energy sourced by SSE Airtricity, significantly abating over 2 million tonnes of harmful CO2 emissions on the island.
As a participant in the Department of Communications, Climate Action and Environment's Energy Efficiency Obligation Scheme (EEOS), SSE Airtricity is perfectly positioned to work alongside our customers to help them make a difference in reducing their energy consumption, maximising their energy efficiency and minimising their energy spend. At SSE Airtricity,we can also assist our clients in their journey towards ISO certification.
Our team of consultants are working with some of Ireland's largest consumers across a range of industries to assist them in their energy management programmes, ranging from monitoring and targeting through to consultancy and project assessment.
SSE Airtricity is delighted to attend this year's Future in Pharmaceutical,and our team is available to talk to you about your green energy supply and energy projects and demonstrate the capabilities of our IBEMS system. Come and talk to us at our stand to explore how we can make a difference for you and your company.
*Total GWh supplied to homes and businesses based on Electricity Market Share by MWh published by the Commission for Energy Regulation (CER) in Retail Market Reports for the periods Q1-Q4 2015. Quoted CO2 emissions abated based on Average CO2 Emissions (t/MWh) in 2015 in the All-Island Single Electricity Market, and published by the CER in its Fuel Mix Disclosure and CO2 Emissions for 2015, August 2016
_______________________________________________
SteriTech
SteriTech as technical agents for Fedegari, Stilmas and Olsa offer integrated process solutions to the Irish and UK regulated process sectors: Pharma, Biopharma, Cosmetics, Foods and related life-sciences.
Having access to the latest technologies from our suppliers allow us to offer a range of integrated equipment and services. Which include:


Depyrogenation
Contamination Control
Sterility Testing
Isolation
Bio-Decontamination
Washing
Sterilisation
Purified Water Plants
WFI Generation
Pure Steam Generators
Reactors
Preparation Vessels
Mixing/Homogenisers
Filtration & Drying
CIP/SIP Systems
Full Turn Key Solutions
_____________________________________________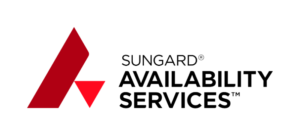 Sungard Availability Services
Sungard Availability Services ("Sungard AS") is a leading provider of critical production and recovery services to global enterprise companies. Sungard AS partners with customers across the globe to understand their business needs and provide production and recovery services tailored to help them achieve their desired business outcomes.
Leveraging 35 years of experience, Sungard AS designs, builds and runs critical IT services that help customers manage complex IT, adapt quickly and build resiliency and availability.
Visit Sungard Availability Services at www.sungardas.co.uk or call 0800 143 413. Connect with us on LinkedIn , Twitter and our Blog.
________________________________________________
Testo

Within the pharmaceutical sector there are many regulations which must be adhered to. Monitoring and documenting the temperature of refrigerators in which medicine is kept, as well as that of all storerooms is vital. Only this way can you guarantee that the drugs are being stored correctly, and therefore not compromised in any way.
Testo Saveris 2 continuously monitors temperature and humidity values of sensitive goods and products, in processes and during transport and wirelessly transmits the measurement data to the cloud. Data is accessible via any internet enabled smart phone, tablet, pc or laptop, with alerts sent via the app, email or SMS if critical values are exceeded.
With testo 184 dataloggers you can monitor every step of the cold chain. The loggers travel on your behalf in freight and loading rooms, monitoring temperatures during the transport of sensitive goods, such as pharmaceuticals. At their destination you can see at a glance whether the configured limit values have been adhered to.
________________________________________________
VERDE LED

VERDE LED is a multinational headquartered in Ireland, is a market leader and one of the largest commercial LED Lighting manufacturers and suppliers in Europe.
VERDE LED has a global presence in the pharmaceutical, industrial, data centre, call centre, sports, food processing, retail and commercial/office sectors.
Focusing on quality design and certification, all VERDE LED product meets the most stringent specification and certification requirements globally. All VERDE product comes with industry leading warranties.
VERDE LED has a Design team who specialise in lighting design for new or existing facilities and a dedicated R&D Department optimising product development to ensure that the product supplied is of premium grade with the highest quality components, longest warranties and highest output per watt on the market.
VERDE LED work with architects, engineers, mechanical and electrical providers, government bodies and distributors. All VERDE products have lighting design software files available on the website and some larger case studies are available as a reference point for new and existing clients.
VERDE LED are now offering a full turnkey lighting solution across Ireland which includes audit, design, installation and project management. For a company audit please do not hesitate to contact [email protected]
_________________________________________________