Event discussions will include:
Ministerial Introduction.
Grant Aid/Support available to achieve sustainability targets.
Collecting and using data to guide infrastructure & planning.
Funding: a requirement or not?
Powering the future: Management, policy & culture.
Measurement & verification.
Legal, contracts, accreditation.
Auditing process: The journey.
Energy: ISO50001.
Environment: ISO14001.
Waste management in food processing.
Water & waste water management in pharmaceutical processing.
Carbon management: monitoring & metering.
Sustainable supply chain: Process, packaging, logistics.
Traceability: data monitoring.
Powering the process: CHP, renewables, AD & BioEnergy.
Sustainable exports.
Multisite sustainability.
Finance, investment & return on investment.
_____________________________________________
Registration opens 8.15am
_____________________________________________
Conor Molloy – EMPI – Event Chairman
EMPI is a professional body for the energy management services sector operating in Ireland. With continued growth in demand for energy management and energy savings, the mission of EMPI is to play a leading role in facilitating and supporting the work of a national network of energy professionals.
EMPI is a professional body; it aims to foster world-class energy management services in the interests of customers, EMPI members, the environment, and protect the independence and integrity of the profession.
_____________________________________________
Minister for State Damien English (TD) – Department of Education & Skills & Jobs, Enterprise & Innovation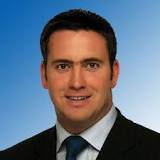 Damien English TD is the Minister of State at the Departments of Education and Skills & the Department of Jobs, Enterprise and Innovation with Special Responsibility for Skills, Research and Innovation.
Damien is a member of the Fine Gael Parliamentary Party representing the constituency of Meath West. Damien first stood for election in 1999 and was elected to Meath County Council for the Navan electoral area. In the 2002 general election, Damien was elected to the 29th Dáil as TD for the Meath constituency.  At 24 years of age he was the youngest TD in the 29th Dáil.
_____________________________________________
Peter Moran – Abbvie Ireland – Energy Manager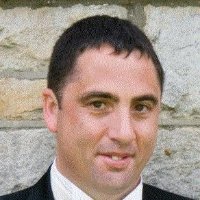 I am a results-oriented engineering management and energy management professional with extensive experience in the toughest industry sectors. Best described as proactive, talented and committed, and with a proven track record of achievement, I aspire to use my leadership, management and engineering skills to the maximum effect.
Specialties: Energy Management, Business Excellence, Principal Engineer, Project Management, Engineering Management, Technical Management, New Product Introduction & Development, Lean Six Sigma, Asset Management, Innovation & Technology Transfer, EHS Compliance, Air/Water Emissions Abatement Technologies, Process & Product Validation.
_____________________________________________
Janssen Pharmaceuticals – Liam O'Leary – Utilities Facilitator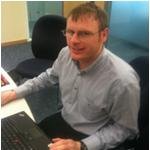 Liam O'Leary is the Utilities Facilitator (Maintenance Supervisor) in Janssen Biologics. He took on this role in January 2013 and prior to this he was the Electrical and Instrumentation Engineer for Janssen Biologics since 2008 and has over 12 years industrial experience. He was the Project Lead for the delivery of a 3 MW wind turbine on the Janssen Biologics site and is a key member of the Cork Lower Harbour Energy Group (CLHEG). Liam is also the J&J Campus Ireland Energy Lead.
Liam holds a Masters Degree in Project Management and an Honours Degree in Electrical Power Systems. Liam delivered a 3MW wind energy project ahead of schedule and within budget resulting in over 30% savings in electrical energy costs. Liam has also delivered improvements to the site's grey water conservation project with a reduction of 26% water volume in to the site. Liam has lead numerous energy reduction projects in Janssen Biologics including LED lighting pilot project on Janssen Biologics site resulting in a 3% reduction in electrical energy usage on site. Liam lead ISO50001 energy management accreditation across Campus Ireland and has achieved certification to identify common energy opportunities.
J&J Campus Ireland Energy Management Strategic Vision
J&J Campus Ireland will be seen globally as the benchmark for Energy Management and will be a leader in Energy cost reduction, efficiency, Sustainability, Research and CO2 reduction.
_____________________________________________
Stephen Moore – Reliability Manager – Merck MSD (Rathdrum)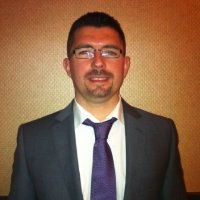 "Tackling Electrical System Efficiency, Safety and Reliability for pharmaceutical plants"
As a member of ETCI technical committee on Potentially Explosive Atmospheres, Stephen's knowledge of electrical distribution, instrumentation and hazardous areas is renowned;
Stephen is responsible for Electrical Systems, Life Safety & Security systems and subject matter expert for Potentially Explosive Atmospheres.
Stephen's presentation will focus on the significance of having Efficient, Reliable and Safe Electrical Installations. The Presentation will touch on the effects of Power Quality, Earthing & the importance of Electrical Maintenance.
_____________________________________________
Dr.Mike Brogan – Enerit
Mike Brogan is co-founder of Enerit and has been responsible for energy and environmental management software projects for public sector organizations and multinational corporations throughout the world. Mike has a PhD in Mechanical Engineering from the National University of Ireland and is a member of the ISO/TC 242 Energy Management committee for Ireland.
His experience includes:
Energy management in industry and buildings
Management systems (ISO 50001, ISO 14001, ISO 9001 and OHSAS 18001)
Design of software solutions for these sectors and systems
Delivery of software to organizations globally for almost 20 years.
Founded in 2004, Enerit is the second software company that Mike and the management team at Enerit have founded.
_____________________________________________
Dr. John Ryan – Certification Europe – Director of Services
As an expert and advisor in the area of energy/carbon management, John has delivered seminars, workshops and training courses internationally on sustainable energy management (ISO 50001); is co-author of energy management systems – an Implementation Guide & an Audit Guide and of "Energy Managment, Practices and Principles" a MEUC and British Gas publication.
With a background in science, John has been involved in arena of business risk management system design, implementation, maintenance and audit for the past 15 years. This has included the standards in the following areas:
Energy Management (IS 393; EN 16001, ISO 50001)
Environmental Management (ISO 14001; BS 8901; LCA; Eco-design; Due Diligence)
Occupational Health & Safety (OHSAS 18001)
Corporate Governance (SWiFT 3000)
_____________________________________________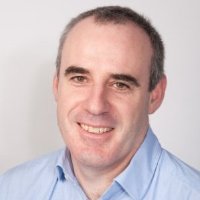 James Cullen – Pfizer (Grange Castle) – Site EHS Manager
Over the past 17 years of my career I have worked in the regulated industries of pharmaceutical manufacturing and oil and gas production and I am currently the EHS & Security Lead at the Pfizer Biotech manufacturing plant in Dublin, with responsibility for the operation, maintenance and development of the environment, health and safety management systems to ensure manufacturing operations at the site are in compliance with the relevant legislation and operating permits under which the site operates.
Over the past 10 years the Pfizer Grange Castle site has been working to minimise the impact of site operations through conservation of natural resources and the active engagement of colleagues to reduce waste from production on site. The Green Journey that the site has embarked on has been recognised with the site winning the Large Green Manufacturer Award in 2011 and being finalist in the Green Awards in 2010 and again in 2012.
_____________________________________________
Dr. Sean Moore – University of Limerick – Lean Utilities

Sean is a senior lecturer in Lean and Six Sigma Systems in the University of Limerick with over twenty seven years' experience in Aerospace (12), Medical device (14), and Electronics industries. Sean has held various roles in continuous improvement, operations, engineering, manufacturing, R&D, metallurgical evaluation; chemical & heat treat processing, including interaction with the regulatory authorities.
Sean's primary role in the medical device industry was in the development, teaching and applying Lean & Six Sigma concepts in the industry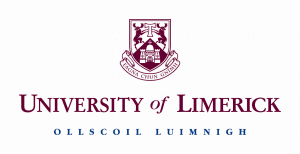 . As part of this role he developed the Abbott Vascular Divisional Six Sigma program and delivered over 100 waves of training in Europe, US and Central America. The core program consisted of Black Belt, Green Belt, and Yellow Belt with Champion Training specifically for the leadership teams. Supplemental programs consisted of Design of Experiment, Kaizen events, Value Stream mapping and SAS JMP statistical analysis training. This program has contributed to annual reportable seven figure savings, as well as contributing to process and quality improvements. Sean is a Shingo Prize winner with the Abbott Vascular Plant in Clonmel, Ireland.
Sean was responsible for the implementation of Lean principals in the Lufthansa group and its success locally, led to other sites within the group adopting and successfully implementing the approach. Sean has led Industrial/Academic collaborations and has published in peer reviewed journals.
Sean has a PhD in analytical statistics through the Dept of Mathematics & Statistics (UL) and has an MSc in Manufacturing with a thesis on Lean Manufacturing in Aerospace Environments and also Post Graduate Diploma's in Quality (Lean and Six Sigma) (UL) & Manufacturing (OU). Sean is a certified Black Belt and has completed two Black Belt Training programs through GE & Six Sigma Associates.
_____________________________________________
Eugene McAuley – ESB Trading – Manager Modelling and Market Analysis

Eugene is a specialist in modelling electricity markets and market design. During his 26 year career he has experience of power station operations, IT, market design and regulation, forecasting electricity prices and production volumes.
He manages a team of ten who use a suite of tools to model the GB and Irish electricity markets. They forecast prices, demand, wind production, interconnector flows and production of power generating stations. The team provides modelling services to all sections of ESB.
Ireland is currently designing new electricity trading arrangements, in order to comply with EU regulations, he is a senior member of the project team that is influencing the market design and ensuring ESB's readiness.
_____________________________________________
_____________________________________________
Dr. Ruth Appelbe – Indaver Ireland – Irish Industrial Waste Services Manager
Ruth will discuss waste-to-energy infrastructure in Ireland and its environmental benefits for the industry, in terms of carbon footprint, reduction in transportation costs, and thus CO2 emissions,  and production of green/renewable energy. Also, the benefit for Ireland in relation to self-sufficiency, sustainability and meeting EU policy targets.
Secondly, Ruth will introduce case studies concerning 'Molecule Management, Closing the Materials Loop'. Ruth will highlight the economic benefits to industry players in working together to recover materials from waste and will introduce recent project and technology developments which will provide greater flexibility and alternatives for specialised waste streams in Ireland.
_____________________________________________
Enterprise Ireland – Dr. Richard Keagan – FIEI Manager (Benchmarking & Sustainability)
Dr. Keagan is a specialist in the areas of Lean/World Class Business and Benchmarking with Enterprise Ireland. He has focused on adapting these concepts for small and medium enterprises (SMEs). He has worked closely with a large number of companies, helping them introduce the concepts of world class manufacturing based on objective benchmarking. He has written several books on the topic and is a Adjunct Assistant Professor, in the Business School at Trinity College Dublin, lecturing at MBA on Operations Strategy and undergraduate level on Operations Management, and as a guest lecturer at National University of Ireland – Galway, to both undergraduate and MBA levels.
He acts as the European advisor to the World Class Activities of the EU-Japan Centre for Industrial Co-Operation. He lead the DG Enterprise Benchmarking Initiative, the European Benchmarking Forum and Network, focused on developing synergies and actions forward for benchmarking within the European Community as a means of developing the competitiveness of industry. He has trained as an engineer and has achieved Chartered Engineer status and a Master of Commerce degree on world class practices for SMEs. He is a Fellow of the Institute of Engineers of Ireland.
He has been awarded a Doctoral degree with National University of Ireland, Galway, for work based on the use of benchmarking and world class practices to improve the operational performance of SMEs using networks.
His latest book Applied Benchmarking for Competitiveness has been published in Ireland and India and has been published in a translated form in Portugal and Italy. Proceeds from the book are given to the Irish Cancer Society, Research Fund.
He has worked previously for DAF Trucks, Nokia and Nestle.
_____________________________________________
MSD Ireland (Ballydine) – Kieran Ryan – Energy Manager
_____________________________________________
John O'Sullivan – SEAI – Head of Development
Assistance & Support
–   Overview and impacts of SEAI Programmes centred on energy management & ISO50001
–   Summary of the SEAI business programme supports
–   Highlighting some successes and opportunity with high replication potential
–   Our contribution to the development of new energy standards
–   Programme development and next steps
_____________________________________________