Apleona

Apleona is a multi-national Outsourcing Service Provider operating throughout Ireland since 1974.
The Apleona Life Sciences Division supplies Total Facility Management services in Ireland to the Pharma industry; today we provide Cleaning (including cGMP, Construction-to-go-Clean, Specialist and Industrial), Security, M&E, Energy & Sustainability, Production Maintenance, Project Management, Total Waste Management, Fabric Maintenance and Catering services.
Apleona self-deliver over 75% of services; we pride ourselves on the quality of our service delivery and our capability to react quickly to the most complex of tasks. We are certified to the following standards: ISO 9001:2008 – ISO 14001:2004 – ISO 50001 : 2011 & OHSAS 18001:2007
Our subject matter experts and processes along with the backup of our Europe operations ensure that our Pharma clients are guaranteed continuation of industrial services, maintenance, process optimisation within sensitive and critical environments with no disruption.
Please contact us for more information about how we can assist your Pharma business.
____________________________________________________
Avonmore Electrical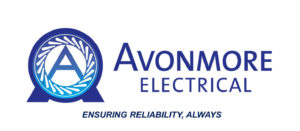 Avonmore Electrical is a leading, multi-disciplined, electro-mechanical company that's been pioneering industrial reliability and excellence since 1958. Coupling state-of-the-art facilities with a long serving and loyal workforce, we are passionate about offering superior products and services to a diverse range of industrial sectors.
Ranging from Water/Wastewater Treatment works with local authorities, pharmaceuticals, dairies etc., to serving the AC/DC motor repair needs of industries such as the manufacturing, food & power generation. Our aim is to provide reliability, always.
Employing the latest technologies and methods, our three departments; Workshop, Engineering & Store, combine to allow Avonmore Electrical become a complete service provider for industry.
Dedicated to providing excellence in quality to our customers, we operate in conjunction with our expert global partners in electro-mechanics, water technologies and engineering solutions. As well as this, we hold ourselves accountable to EASA standards while priding ourselves on our AEMT Membership and NSAI Certifications.
__________________________________
AWE Forklifts

AWE Forklift Services Ltd. was established in 1985 and has grown to become a leader in the materials handling industry. We provide industry leading standards in Service, Sales and Rental throughout Ireland.
We are the official Irish agents for Mastermover electric tug solutions and distributors for the RCM range of sweepers and scrubber dryers in Ireland. We also supply EP Equipment, manufacturers of forklifts and warehouse equipment.
____________________________________________
Biomass Engineering

Since its establishment, Biomass Engineering has quickly grown to be one of the most recognised and trusted names within the biomass industry in Ireland. Members of our experienced team have been delivering biomass projects in Ireland since as far back as 1998.
Biomass Engineering is the main distributor for Fröling biomass boilers in the Republic of Ireland with turnkey solutions ranging from 7kW to 1500kW. For larger biomass plants including combined heat and power plants, Biomass Engineering has an established partnership with URBAS.
Our dedicated and focused team provide full turnkey services to clients covering all aspects of biomass projects from the initial feasibility through to long term maintenance contracts.
Our Services include:
• Survey and Feasibility
• Design and Build
• Design, Build and Operate – ESCO
• Commissioning of Plants
• Maintenance Contracts
_________________________________________
BPS Crowthorne

Biopharma Group and the Irish division of CrowthorneHi-Tec Services (CHTS) joined forces in January 2017 to offer our amalgamated specialisms throughout Ireland under the name of BPS Crowthorne.
BPS Crowthorne offers a synergetic 'one-stop shop' solution specifically for our Irish markets that overlap such as pharmaceutical and biotech labs, universities, environmental service organisations etc. This is a unique offering in Ireland as we combine the delivery of services ranging from independent R&D/ lab consultancy services to analytical instruments, training courses, validation of your containment and cleanroom facilities to a comprehensive range of freeze drying and process equipment.
The key benefit of bringing our specialisms together is that you gain the expertise from both businesses all under one roof, so whether you need a freeze dryer, solvent evaporator, homogeniser, volumetric powder filler, product development/ analysis or an independent service and validation for your cleanroom, containment facility or airflow equipment parts, BPS Crowthorne will be able to supply the appropriate solution; we've even started running regular freeze drying training courses in conjunction with NIBRT in Dublin.
We are proud not to be a catalogue company and our aim is to provide our customers with equipment/ services that best meet their requirements; it is our expertise and ability to be a 'one-stop shop' when it comes to freeze drying technology,cleanroom/ clean air and containment facility validation and servicing, R&D consultancy, training courses or lab analysis services (for those employing freeze drying techniques) that differentiates us. The key to our success is many combined years of experience & expertise in the clean air and processing industries along with our in-depth knowledge of the equipment we supply or service. We have an experienced technical service personnel and strong links with our suppliers enabling us to support the working life of your equipment.
BPS Crowthorne'sobjective is to meet the precise needs of our customers' projects appropriate to the size and stage of the project from regular servicing and maintenance on your cleanroom to a complete formulation development programme. Our philosophy is to augment our customer's in-house expertise and work together to make each project a success. To this end, we have recently received anAll-Star accreditation in Customer Service at the All Ireland Business Summit Awards.We seek to ensure all our practices are controlled, safe and reliable, therefore we have adopted a Quality Management System that ensures our documentation, lab and health & safety practices are of the highest standard ensuring compliance with ISO 9001.
For more information or to discuss your requirements in greater detail, please contact:
+353 (0)1824 3670/ [email protected]
www.bpscrowthorne.ie
__________________________________
Brennan & Company & Invisible Systems

Invisible Systems (www.invisible-systems.com) enable you to operate your building, process or assets, in an environmentally friendly way, providing visibility of site(s) operational consumption, compliance and process efficiency, highlighting where energy use can be reduced, where systems may be underperforming in real-time, so that processes can be improved and costs can be saved.
Our solutions include Energy Metering, Climate Control, Critical Asset Management, Boiler Control, Water Hygiene & Drug Temperature Compliance, plus general condition monitoring and control.
We offer affordable, non-invasive solutions with retrofit capability, so suitable for both new and existing solutions.
Realtime Online provides a number of dashboard options showing usage and conditions in order to identify possible energy consumption, asset conditions and compliance reporting, either from a single point in a single building or a limitless number of data points across an estate.
The Realtime Online software application also offers you the opportunity to profile, benchmark and configure thresholds for expected energy consumption. Where thresholds are exceeded Realtime Online generates email/sms alerts to a user configurable contact set to prompt corrective action.
If you wish to learn more about how Invisible Systems can help you achieve your sustainability targets stop by our stand and speak to a member of the Brennan & Company team, we will be delighted to go through the service with you.
_____________________________________________
CBRE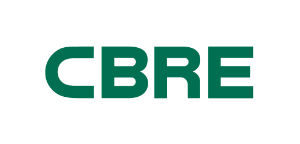 The coming together of CBRE's Global Corporate Services and Johnson Controls' Global Workplace Solutions begins a new era in commercial real estate & facility management delivery. This is a transformative event for our industry, our company, and our employees.
CBRE Global Workplace Solutions is redefining 'Workplace' because we believe every place of work can become a competitive advantage for our clients. Productivity, reliability, engagement, safety, brand—the workplace enables business results whether work happens in an office, retail, laboratory, manufacturing, or virtual location.
GWS is uniquely positioned to deliver integrated, full-service solutions that are grounded in a Total Cost of Ownership perspective. With a globally balanced core business—Enterprise Facilities Management (EFM), Advisory & Transaction Services (A&T), and Project Management (PJM)—we are the clear industry leader in each. We partner with each client to make real estate a meaningful contributor to organisational productivity and performance.
___________________________________________
Celtic Anglian Water Ltd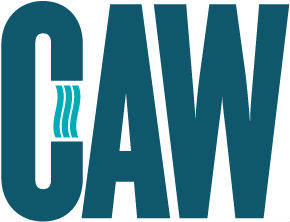 Celtic Anglian Water Ltd (CAW) is an Irish registered company headquartered in Dublin. Alongside our UK sister company, Alpheus Environmental Ltd, we provide capital works solutions and operation & maintenance services for water and wastewater treatment for both private and municipal Clients across a range of Sectors including, Municipal, Food & Beverage, BioPharmaChem, Power, Education, Residential and Leisure.
We have a focus on driving operational efficiencies for the Clients to whom we provide services with a specific emphasis on the Whole Life Costs of the solutions we propose, and in this respect we place a specific emphasise on and have a particular expertise in resource recovery whether this be in the generation of renewable energy from waste feedstocks or in the recovery and re-use of water from effluent streams.
__________________________________________________
Certification Europe

Certification Europe is an accredited ISO Certification Body serving a wide range of clients from SME's, Multinationals and Government bodies. Certification Europe awards certification against a range of ISO Standards giving you a competitive advantage as well as driving quality, innovation & cost savings. ISO standards have helped company's open up export markets and increase brand recognition and prestige.
Proud of our expertise, we are considered an authority in Energy Management (ISO 50001), Information Security (ISO 27001) and Environmental (ISO 14001), providing assessments as well as public and bespoke training courses in these areas.
We partner with our clients to ensure their ISO certification becomes a valuable asset. With headquarters located in Dublin, we have local offices in the United Kingdom, Italy, and Japan.
___________________________________________
Clarke Energy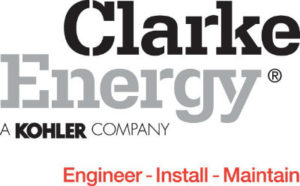 Clarke Energy is the authorised distributor and service provider for GE's Jenbacher gas engine in Ireland. The Island of Ireland, including both the Republic and Northern Ireland, is managed from Clarke Energy's dedicated Irish operation in Newtownmountkennedy, County Wicklow.
Clarke Energy is a multinational specialist in the engineering, installation and maintenance of reciprocating engine based power plants and gas engine compression stations.
Our offering ranges from the supply of an engine, through to the turn-key installation of a multi-engine power plant. Applications include combined heat and power (CHP), powering the pharmaceutical industry, in Ireland and across the globe
Our facilities deliver fuel efficiency and help reduce carbon emissions. We are the largest authorised distributor and service provider for GE's reciprocating engine business.
_______________________________________
Electric Ireland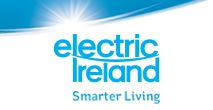 Electric Ireland is the primary customer-facing unit of the ESB, supplying electricity, gas and energy services to business and residential customers across the island of Ireland. Recognised as Ireland's leading energy provider, Electric Ireland serves over 90,000 businesses.
When you partner with us for your energy needs you get expert customer service and advice, a variety of payment options and bespoke products to suit your business needs and help control energy costs.
At Electric Ireland, we'll help you find smarter ways to power your business.
Talk to our dedicated business support team today on 1800 200 513.
___________________________________
EMC Ltd

EMC Ltd., operating since 2001, are an Engineering and Energy services company with offices in Galway and Athlone. At Future in Pharmaceuticals,we will be available to discuss Products and Innovative Technologies/Services, geared towards enhancing Processes and Reducing Operating costs within the Pharma Sector.
EMC represent World Leaders in Technology e.g. ABB; Eurotherm, Schneider and SMC, providing our customers with modern State of the Art products and Turnkey Solutions, to meet their needs.
These include: Validated Processes and Data Recording; IP67-69 Safety Components; Thermal Equalisation and Air Purification; High Purity Components; Stainless Steel Pressed Fittings; Energy Saving; Water Treatment and Reduction.
EMC specialise in providing complete Thermal Heating solution to Pharmaceutical Industries, from Thermosensors and Heaters through to simple and complex control components/strategies.
Our MRO services also enable our clients to enhance their whole Spare Parts Division, by maximisng Savings and Efficienices, through EMC's Global Network of Suppliers and experience gained within Pharmaceutical Sector to date
________________________________________
REIL/Enprova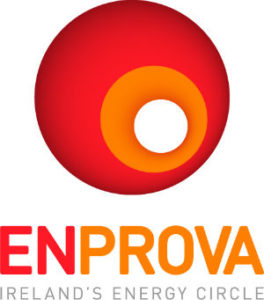 As part of the Better Energy Programme the Irish Government has placed an obligation on key energy utilities, fuel importers and named market players to meet specified energy saving targets as part of a multi-annual programme. ENPROVA has been set up by the Irish Petroleum Industry Association (IPIA) to achieve these targets.
In order to meet these obligations we are required to become actively involved in aiding and incentivising organisations to achieve energy savings, and maximise their effect.
As a private company that do not sell energy products to their clients, we are uniquely in this sector, and so best placed to progress the relationship between the industry and the obligated party to achieve the best result for both sides. As we are not conflicted in any manner, our input and commitment to your business is our only priority. It is this client based approach that means we honour our commitment of progressing your business to help ours.
___________________________________
Ergo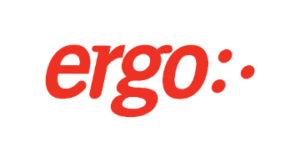 A world-class Cloud and Managed Services provider, Ergo has been positioning itself at the forefront of technology for the last 25 years, helping organisations achieve their strategic goals and fulfil specific business needs.
By adopting a partnership approach across our managed services, print and document solutions and IT resourcing services, we help businesses transform their IT landscapes and drive competitive advantage through continuous improvement and innovation.
A proven expertise in a wide range of solutions, supported by a 24/7 Service Desk and one of the largest subject matter expert teams in Ireland has enabled Ergo to operate and thrive in over 36 countries, positioning us on a global scale.
___________________________________________
Fike
Plant safety is paramount and Fike is your natural partner when it comes to explosion, over-pressure and fire protection systems.
Overpressure or vacuum events can be devastating, leading to personal injury, damaged equipment and downtime. Fike's rupture discs offer an affordable solution; with hygienic/sanitary grade options available. From protecting a single PRV to your complete process line; Fike products are a critical part of your strategy.
Many pharma products are explosive in certain conditions during the manufacturing process. Fike manufacture possibly the largest range of active and passive EP equipment available in Ireland. We do not resell others equipment so can tailor a bespoke explosion protection system in house. From passive external venting though to fully active isolation and suppression systems.
For fire protection the SigniFire camera is ground-breaking technology and can detect fires valuable minutes before 'standard' detection equipment, once detected this can be extinguished via many options including clean & chemical agents, or water-mist quenching systems.
______________________________________
Flexachem

Flexachem is a leading Supplier of Mechanical Equipment, Process Solutions and After-Sales Service with over 35 years in business.
They offer bespoke Solutions designed to suit even the most complex of processes within the Pharmaceutical Industry. Flexachem provides localised technical support in Ireland for global engineering brands with stocked inventory & site service engineering to support operational needs of all our clients.
Flexachem provides technical support across 4 main divisions;
– Pumps for product & fluid transfer
– Valves for product, fluid, steam & gas control, including actuated valves
– Mechanical Seals – tank mixer & pump seals including repairs
– Process Equipment – Mixing Technology, CIP Skids, Pharmaceutical cream production, Filter Dryers, Regulating Valves, Tank Safety ancillaries & Purified Water solutions.
With their new global brand partner, Inoxpa; Flexachem has strengthened their product portfolio geared for the Pharma and Food & Beverage industry with innovative Stainless Steel components, skids and solutions.
Flexachem is always on the lookout for Leading cutting edge Technology.
_________________________________________
GridBeyond
Transform your energy demand into opportunity.
• Our award-winning platform enables access to the most rewarding demand response services.
• Unique analytics, benchmarking and reporting into your energy activity and DSR participation made accessible via our advanced client portal.
• Absolute peace of mind: our asset-first approach, experience across all key industry sectors and technical expertise mean we are trusted by hundreds of sites across the UK & Ireland.
• GridBeyond simplifies the complex energy market by bringing together balancing services, capacity, smart tariffs, energy trading, peak avoidance and energy optimisation into one unified platform.
______________________________________
Irish Bioenergy Association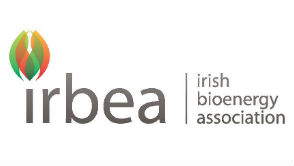 IrBEA (www.irbea.org) was founded in 1999. Its role is to promote the bioenergy industry and to develop this important sector on the island of Ireland. The association's main objectives are to influence policy makers to promote the development of bioenergy, and to promote the interests of members.
Improving public awareness, networking and information sharing, and liaising with similar interest groups are other key areas of work in promoting biomass as an environmentally, economically and socially sustainable energy resource.
The organisation is a self-governing association of voluntary members and is affiliated to AEBIOM, the European Biomass Association, and EBA, the European Biogas Association.
__________________________________
JMC Project Services Ltd.

JMC Project Services Limited is a wholly owned Irish company established with a view to offering a one stop shop for companies purchasing equipment for the Lifesciences Industries in particular. We represent a number of International companies who specialise in the supply of a range of equipment designed specifically for use in GMP regulated industries.
JMC Project Services Vison is to provide the Pharmaceutical, Biopharmaceutical and Healthcare industries in Ireland with the most efficient and innovative solutions for process and facility implementation .
JMC Project Services represents the following companies in the supply of equipment and services in Ireland.
Dara – Specialise in the supply of filling equipment for Vial, syringes and cartridges
Hecht – World leader in solid material transfers, especially in containment applications.
Graniten / Nybergs – Specialise in the manufacture of materials handling solutions for GMP facilities.
Tecninox – Specialise in the manufacture of modular process skids for the lifesciences Industries.
Telstar – Supplier of world class process equipment – lyophilizers, sterilizers, isolators, WFI & clean
______________________________________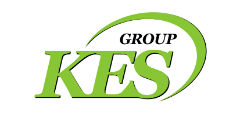 KES Group
KES Group is a limited company that thrives from growth and development from within. KES Group is an ambitious company that employs professionals of all talents to create a business that stems from renewable technologies and innovative practises.
KES Group consists of two divisions; Energi and SmartBuild. Both of these divisions represent the very latest in construction efficiency and environmental consciousness, whilst having the power to transform the way we live, work and do business. We supply and install a wide range of renewable energy systems to the residential and commercial sectors.
We are leaders in the supply, installation and maintenance of Solar Photovoltaic (PV), Biomass Systems and Plant Rooms. KES Group aim to remain at the cutting edge of eco technology to allow us to deliver impressive savings for our customers, whilst protecting the earth for future generations.
_____________________________________________
McBreen Environmental Services Ltd

McBreen Environmental are committed to delivering an unparalleled nationwide customer service underpinned by reliability, efficiency and cost-effectiveness.
We provide our clients with services including Drain Cleaning, Septic Tank & Biocycle Cleaning, CCTV Drain Surveys, Grease Trap Cleaning & Maintenance Contracts, Oil interceptor Cleaning, & Drain Rehabilitation. By investing in the latest technologies and training our staff to the highest standards we can deliver seamless and complete solutions to our customers
_________________________________________
OneLook Systems

OneLook Systems is a cloud based, vendor hosted software system designed to address the inefficiencies associated with paper-based systems, and the overall Permit to Work process within highly regulated industries.
The Onelook Systems platform is comprised of 6 modules including SafePermit (Permit to Work), Contractor Portal, Visitor & Security, Course Manager, Management of Change, COSHH.
Onelook Systems streamlines these processes in a centralised electronic system facilitating access to associated business intelligence and reporting, enabling you to identify risks and hazards, ensure compliance, as well as easily identify opportunities for business efficiency improvements.
_______________________________
Portakabin

Supporting your building project with dedicated services, from surveys and project management through to installation and beyond
When you choose to hire or buy a portable or modular building from Portakabin, you can be reassured that we will take full ownership of your project to ensure your building satisfies your needs and is completed on time and on budget.
You will only have to deal with one supplier for your entire project, making the process hassle-free and giving you the peace of mind that it will be completed to a high standard
________________________________
Powerpoint Engineering

Powerpoint Engineering Limited is your 'one stop shop' for all Electrical Test, Monitoring and Safety related products, services & training. With an ever increasing duty on employers to ensure the safety, health and welfare of people at work, we can offer you expert technical advice, quality products and customised solutions to meet all your requirements.
Supplying the market since 1996, we are the industry experts in the provision of Substation Safety Equipment, Lockout Tagout Equipment, Arc Flash PPE, Substation Test Equipment, Cable Jointing & Tooling, Cable Testing & Fault Location, Electrical Test Instruments, Power Quality & Energy Monitoring, PAT Testers, Thermal Imaging Cameras and Calibration & Repair.
We also provide various specialist electrical services and reports. These include Partial Discharge Surveys, Battery Impedance Testing, Insulating Oil Analysis, Power Quality & Energy Monitoring Surveys, Thermal Imaging Surveys and Cable Fault Location.
As a Registered Training Provider with Engineers Ireland, we are the main providers in Ireland for certified Thermal Imaging Training, PAT Training, Lockout Tagout Safety Training and Arc Flash PPE Training.
_______________________________________
Valve Services

Since 1980, Valve Services has been Ireland's main provider of both Valve Sales and Valve Support services.
Our extensive experience allows us to tailor a solution to your particular requirements – offering a broad network of new valve agencies, and the expertise to design effective re-manufactured solutions from our own workshop.
The high level of service an operation we provide, has enabled Valve Services to become the very first valve repair service to attain the standard of procedure management and execution required for ISO 9001:2015.
From pre-sales to support, repair and re-manufacturing Valve Services has built up a reputation and a level of expertise that is unrivalled in Ireland with clients from the Pharmaceutical, Power Generation, Dairy & Brewing industries. Quality, Reliability and experience are not simply ideals – they are by-words for everything we do.
Valve Services operates from a bespoke facility in the heart of Cork's Pharma-Chem industry.
_____________________________________________
Verde Led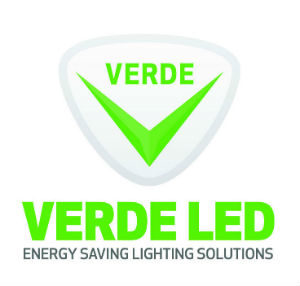 Verde LED, headquartered in Ireland, is a multinational market leader, and one of the largest commercial LED Lighting manufacturers and suppliers in Europe. We have a global presence in the pharmaceutical, industrial, data centre, call centre, sports, food processing, retail and commercial/office sectors.
Focusing on quality design and certification, all our products meet the most stringent specification and certification requirements globally. Plus all our products come with industry leading warranties.
We have a design team who specialise in lighting design for new or existing facilities and a dedicated R&D department optimising product development to ensure that the product supplied is of premium grade with the highest quality components, longest warranties and the highest output per watt on the market.
We offer full turnkey lighting solutions across Ireland which includes audit, design, installation and project management to ensure that your upgrade to LED lights is as stress free as possible.
For more details, please don't hesitate to contact us on 021 486 1577.
________________________________________
Wood Fuel Quality Assurance Scheme (WFQA)

The Wood Fuel Quality Assurance Scheme (WFQA) certifies suppliers of woodchip, firewood, wood pellets and wood briquettes to the latest European quality standards while also ensuring that all wood fuel is sourced from sustainably managed sources.
Wood fuel quality is a vital component of ensuring that boilers, stoves and CHP units run efficiently and reliably, as well as ensuring that combustion is complete and that emissions to air meet all the required standards.
The WFQA also ensures that customers are provided with adequate information about the wood fuel they are purchasing in terms of weight, moisture content and size profile.
_______________________________________
Environment & Energy Management

Ireland's leading publication dedicated to every aspect of environmental management and energy efficiency at industrial, commercial and municipal levels.
For over 11 years Environment & Energy Management has provided it's growing readership (now 12,000) with analysis and insight into the latest technologies and services available within Ireland, while our editorial team focus heavily on investment, business profiles and the future of the energy sector in this country.
As a publication written by acknowledged experts in their fields, Environment & Energy Management is disseminated to a controlled and targeted readership of over 12,000 key decision makers in Central & Local Government, the Professional/Services Sector (including Environmental Consultants, Engineers, Laboratories, all Third Level and other training/research Organisations, the Legal Profession and Agencies specialising in environmental protection and energy efficiency) – and, with particular attention to Small & Medium Enterprises, all sectors of Irish industry as follows: Food & Beverage; Pharmaceutical; Chemical; Medical; Electronics; Plastics; Packaging; Motor & Transport; Finance & Insurance; Textiles; Agriculture and Tourism.
_________________________________________________
_________________________________________________