Cormac McCarthy - Programme Executive – EXEED Sustainable Energy Authority of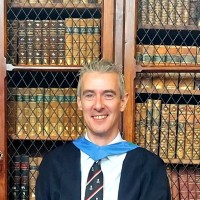 Ireland
Presentation Title: EXEED Certification  & Grant Support
Currently I enjoy working at SEAI as a Programme Executive on the Excellence in Energy Efficient Design (EXEED) Programme.
I have a background in Science, with a focus on Quality Operations. My previous work experience includes the Pharmaceutical, Food & Beverage, and NGO sectors.
I am passionate about all aspects of Sustainability, in particular Ireland's Transition to a Low Carbon Energy Future.
______________________________________
Derek Mullins – Global Utility Lead-Corporate Facilities & Engineering – Amgen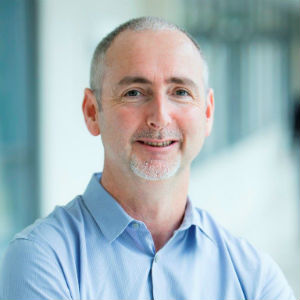 Presentation Title: Changing Course - Turning Corporate Sustainability Goals into actual projects
Derek is Senior Manager of Corporate Facilities & Engineering in Amgen's global engineering team.
Utilities are responsible for the majority of a pharmaceutical facility's energy & water consumption. Derek's team are responsible for providing strategy & support for both clean & plant utilities across Amgen's network of biopharmaceutical manufacturing & development facilities. Previous to this job, Derek has held  energy & utilities engineering roles across a number of companies in both the pharma and electronics manufacturing sectors. He also led Amgen through to successful attainment of the 2020 environmental sustainability targets for energy & water.  He is a Chartered Engineer, a Certified Energy Manager, and a Lean Six Sigma Black Belt.
______________________________________
Dermot McArdle -Business Markets Manager - Electric Ireland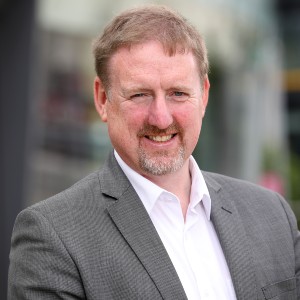 Dermot McArdle is the Business Markets Manager at Electric Ireland where he is responsible for the management and delivery of Electric Ireland's business solutions to the Large Energy User and SME sectors, in both Ireland and Northern Ireland,  including electricity and gas supply, and telecom offerings.
Dermot has been in the energy industry for over 30 years. In his time with ESB Group and Electric Ireland, he has held senior management positions across the finance, commercial, generation, supply and trading businesses. Dermot is an expert on energy policy, energy markets and trading.
______________________________________
Gavin Kane - Director - Quadra Consulting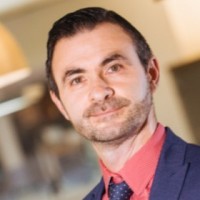 Presentation Title: Using ISO standards to improve ESG performance
Gavin Kane is a Director at Quadra Ltd and has been involved in the field of ISO standards for over 20 years. His experience spans a wide range of ISO standards including:
ISO9001 –   Quality Management
ISO14001 – Environmental Management
ISO45001 – Health and Safety Management
ISO27001 – Information Security Management
ISO22301 – Business Continuity Management
ISO20000 – IT Service Management
ISO13485 – Medical Devices
ISO17020/25 – Laboratory Standards
Gavin specialises in assisting clients to achieve and maintain certification to these standards and has also carried out certification audits for a number of Accredited Certification Bodies. His experience includes projects in Ireland, UK, USA, Spain, France, Germany, Sweden, The Netherlands, and Lebanon.
Gavin has completed and has delivered IRCA approved training and is a Chartered Member of IOSH, having studied at Queens University Belfast.
______________________________________
Gerry Shannon - Chairman - Obton Limited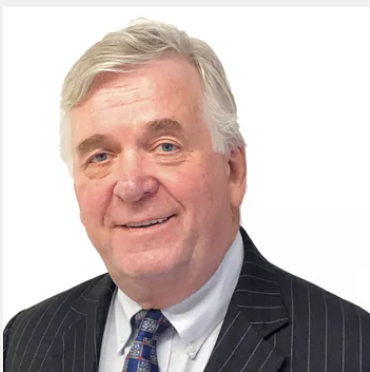 Gerry has spent a whole 30 year career in Finance and Technology. Since 2010 he has been actively involved in the South African solar IPP programme as well as the Irish and UK solar markets. Resulting in the award of 118MW of projects won in the Irish RESS 1 auction.
______________________________________
Liam Burke Masterson - Business Development Manager - SkyCell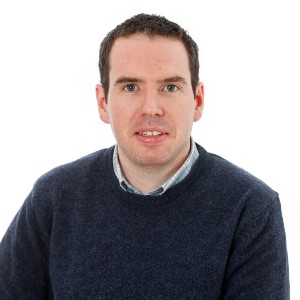 Presentation Title: Going beyond operations: sustainability in the pharma cold chain
Liam Burke Masterson is the Business Development Manager for SkyCell in Ireland, experienced in managing key accounts and creating and sustaining new partnerships globally. He is responsible for positioning SkyCell's safe secure and sustainable solution for temperature controlled transport to the pharmaceutical industry across the island and beyond. Having spent over 7 years in the Middle East and returning to his "very green" native island, he is eager to promote sustainable solutions into the pharma supply chain that significantly reduce carbon emissions, such as SkyCell's hybrid containers.
SkyCell provides safe, secure and sustainable pharmaceutical supply chains for temperature-sensitive, life-saving medicines. Recently, SkyCell has been awarded with a Gold Medal by EcoVadis, the international rating agency for sustainability evaluation, positioning them in the top 3% of all companies assessed.
Liam holds a MSc in Project and Programme Management along with an extensive background in life science, genomics, and Biobank coordination & management. Having been involved in large international projects, Liam actively remains involved in the international Biobank community through participation in ESBB working group level, as well as holding an advisory position with Biosample Hub.
______________________________________
Mark Yeeles - VP Industrial Automation - Schneider Electric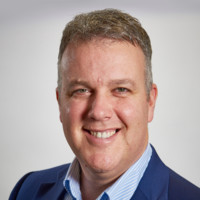 Mark has worked in the automation supply industry for over 25 years, joining Schneider Electric in 2015 and currently holds the position of Vice President – Industrial Automation for the UK&I Zone. Mark is passionate about supporting UK&I manufacturing and driving innovation in the industrial sector, caring strongly for apprenticeships and early career development.
______________________________________
Michael Hegglin - Sustainability Manager and Team Lead - SkyCell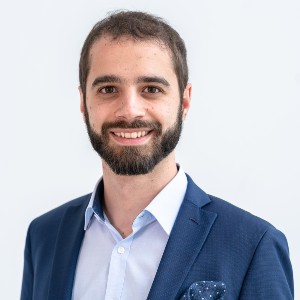 Presentation Title: Going beyond operations: sustainability in the pharma cold chain
Michael is heading the sustainability department at SkyCell, where he is advancing green pharma logistics. Under his environmental leadership, SkyCell has set Science-Based CO2 targets, switched to renewable electricity, received the EcoVadis Gold Medal, and became operationally carbon neutral. Before joining SkyCell, Michael worked as a sustainability consultant and clean energy match-maker in the US, Germany, and Switzerland. Michael has studied environmental sciences at ETH Zurich and Yale University and has thus profound knowledge of environmental systems and policies.
______________________________________
Paul Boylan - Technical Director - Vivid Edge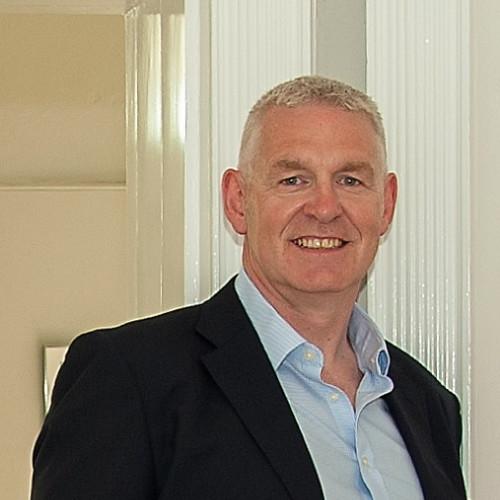 Presentation Title: A changing landscape – How funding solutions are reshaping the energy efficiency sector and "behind the meter" renewables…. 
Setting aside my passions for Engineering, Project Management, Premises Operations and Maintenance etc., I am very engaged in matters of energy optimisation, sustainability and my focus in recent years has really centred around implementing energy/environmental initiatives, sharing best practices, raising awareness and closing the loop on the many strands associated with 'being green'. These strands range anywhere from corporate social responsibility to participation in the green economy.
As a council member in the Dublin Chamber of Commerce, I sit on the Sustainability Taskforce and am dedicated to supporting the delivery of a sustainable future wherever possible.
I am currently Technical Director and Co-Founder with Vivid Edge, a company that enables energy efficiency projects for organisations who have other priorities for their capital. We allow our clients avoid any "race to the bottom" and gain access to cutting edge energy efficiency equipment. Our approach amongst other things, affords the client to realise immediate, structured and sustainable savings, increased operational resilience and reduced emissions …. with no capital outlay.
______________________________________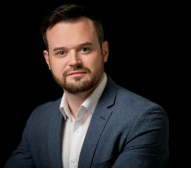 Dr. Paul Cummins – Managing Director – SeaChange Ltd
Paul is Managing Director at SeaChange Ltd.; an Expert Safety Consultancy that designs and implements Innovative Solutions to increase Safety Culture, Safety Performance and Safety Results; while decreasing costly accidents, claims and insurance costs in organisations.
SeaChange solutions include digital products, lean risk management systems, behaviour-based safety programmes, interactive & visual tools, bespoke consultancy and leadership training/certification applied to increase client performance in the areas of Safety Culture, Behaviour-Based Health & Safety, Risk Management and Safety Leadership. SeaChange corporate clients span multiple sectors including Pharma, Food & Drink Multinationals, Manufacturing, and SMEs, across Ireland and Europe.
Paul has a BA and MSc in psychology, and an MBA where his research focus was on 'leading staff safety behaviour change through lean engagement practices'. Paul's MBA thesis was published as a book in 2011: "The Effectiveness of Health & Safety Communication Practices: A Qualitative Investigation of the Effectiveness of H&S Communication Practices through Engagement." In 2014 Paul completed his PhD in Organisational Leadership. Paul's research led to key insights on understanding and positively impacting Safety Culture. Paul's psychology and business qualifications have led to extensive experience working with a range of professionals in enhancing their safety performance through practical means.
______________________________________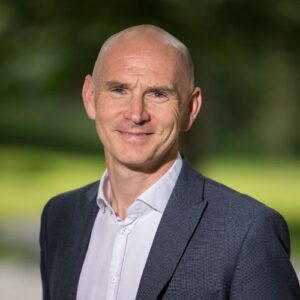 Paul Walsh, General Manager EMEA, CIM
Presentation Title: Achieving Sustainability Goals for Life Science Facilities with Data Analytics
Leading CIM's European expansion, Paul joined CIM with a passion for combating climate change and how disruptive technology has the ability to remove barriers to delivering demand-side energy savings for large property owners in a very short time frame. Prior to joining CIM, Paul led the Johnson & Johnson Ireland Energy Team, delivering over 15,000MT of CO2 reduction programs and also working on several sustainability initiatives. With 20 years of industry experience in delivering energy savings, Paul is a Certified Energy Manager with a Bachelor of Technology (Hons) in Manufacturing Technology and an MBA from the University of Limerick.
______________________________________
Peter Moran - Manager, Global Energy & Environmental Sustainability Program - AbbVie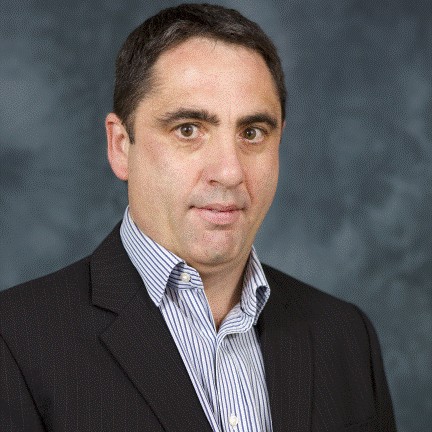 Presentation Title: AbbVie in Ireland Energy & Decarbonisation
Peter has extensive engineering, management and energy management experience gained over 25 years working in blue-chip FDI industries.  Peter has been with AbbVie for 10 years, where he leads AbbVie's Global Energy Management Program. The Energy Management Program is responsible for driving energy performance improvement, decarbonization and adoption of renewable energy across AbbVie globally. The Energy Management Program drives the delivery of AbbVie's 2025 and 2035 Energy and Environmental Sustainability Targets, and in adopting a Science-Based Target.
Peter holds an MBA (ATU), a BEng in Mechanical Engineering (UL), and energy management qualifications including Certified Energy Manager (CEM).
______________________________________
Ronan Coffey – Global energy Manager- Boston Scientific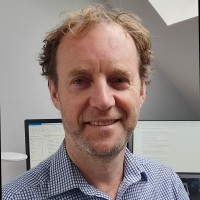 Presentation Title: Decarbonisation Strategy for a Global Medtech Company
With Boston Scientific for 20 years: 15 in Facilities Engineering at the Galway manufacturing plant, Energy Manager since 2018 in the Global Real Estate function.
I lead the GEMS (Global Energy Management System) effort, working towards BSC's goal of Carbon Neutrality by 2030 in our manufacturing operations. I am responsible for driving energy performance improvement across BSC's global manufacturing network, as well as decarbonising our energy streams.
Qualifications:
Building Services Engineering Degree, Higher Diploma in Environmental Engineering, Research Masters in Energy Management, Certified Energy Manager
______________________________________
Sarah Kent - Senior Energy Management Consultant - CG Business Consulting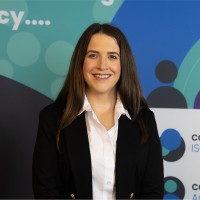 As sustainability and Environment Social & Governance (ESG) is now a strategic and operative imperative for our clients and Irish businesses, we are excited to announce our new dedicated sustainability division.  The aim of our new sustainability division is to help our clients to formulate their sustainability strategy and to improve environmental performance, identify ways to reduce emissions, and operate more sustainably.
There is no denying, climate change is the most pressing and urgent issue of our time. Even in a year dominated by a global pandemic, the sustainability revolution has accelerated faster than expected, while also expanding to include a wider range of environmental and social issues.
Our new Sustainability Division is headed up by Sarah Kent, who is the one of few female energy certified auditors in Ireland. We are absolutely thrilled to have Sarah join our team so we can offer our clients a very professional and technical expert in sustainability.
Through the quality ISO 14001 Environmental Management System and ISO 50001 Energy Management System our team will develop a management system bespoke to your business goals.  Your journey for sustainability starts with CGBC.
______________________________________