Event Chairman – Conor Molloy – AEMS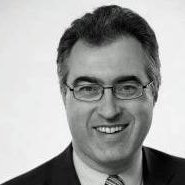 Conor Molloy is an independent energy advisor, accepted as a member of the Association of Energy Engineers, CILT, FTAI, IMCA and EVO
With an MSc in Energy Management and Renewable energy from University of Ulster, he is a Certified Energy Manager (CEM), Measurement & Verification professional (CMVP) and trainer for ISO50001.
In recent times, he has trained ESOS Lead Assessors in Transport Energy Auditing at the request of the UK Government's Environment Agency, led the publication of EN 16247-4 Europe's transport energy audit standard and contributed to ISO50004.
Since 2005, Conor's day job has been helping business' save fuel and manage their energy usage for profit and reduced emissions.
____________________________________________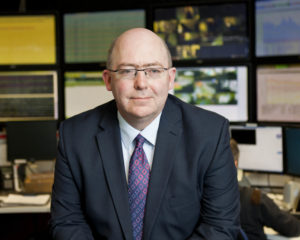 Sungard Availability Services Ireland – Keith O'Leary – Principle Consultant
An experienced Principal consultant who has managed multiple Business Consulting, Service Development and Data Centre Transformation projects across a variety of industry verticals over the last 15 years. Keith has helped clients to drive IT and business transformation, via suitable IT and Network delivery models, while ensuring business value, service availability and technology alignment.
____________________________________________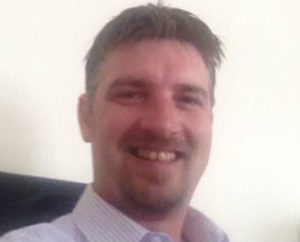 Sirus – Liam Cotter – Director
Liam Cotter is the Business Development director in Sirus. Liam has worked in various roles in electrical, automation, HVAC and building controls for over 25 years. He has worked for Sirus for the last 10 years and has played a large part in the development of new business for Sirus during that period. Sirus currently employs over 100 people in Ireland and have become one the leading companies in the BMS and HVAC markets in Ireland.
Sirus provides building management systems for critical environments, primarily. These include Pharmaceutical and Bio manufacturing plants, Data Centres, Hospitals and Medical Device facilities. Sirus offer high quality and system reliability through well designed and executed project delivery processes.
Sirus have developed libraries for software strategies and test documentation that help to streamline our installation and commissioning, reducing costs for our customers and shortening project schedules.
____________________________________________
GSK (Cork) – Edmund Collins – Energy & Utilities Champion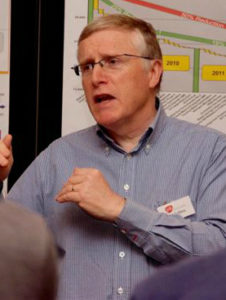 Achieving the Standard; Challenges & benefits.
– ISO 50001 is an on-going journey and not a destination
– Benefits of ISO 50001 certification
Improved Energy Management through the use of Dashboards
Using SEU Audits to identify opportunities
– Challenges of implementing ISO 50001
Support from Senior Management
Resources and time required for successful implementation
– Performance Management and successful implementation of Standard
– Key factors for ensuring that certification is maintained
____________________________________________
Gas Networks Ireland – Ian Kilgallon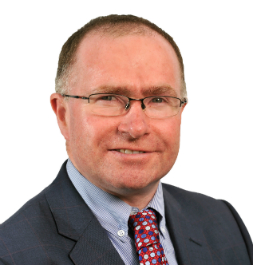 Ian's team in Gas Networks Ireland (GNI) is focused on progressing collaborative innovation projects with key stakeholder companies, research organisations, and developers. Current priority topics aim to assist Irish industry to decarbonise with renewable energy and supporting new rural developments, such as indigenous renewable gas and community cooperative projects.
Working in the gas industry for over 13 years, Ian has previously held the positions of National Metering Manager, Market Operations Manager, Regulatory Affairs and Key Account Manager. Prior to working in gas, Ian, who is an Industrial Engineer, spent 18 years establishing and supporting manufacturing and supply chain operations across Europe, Asia and North America for Apple, EMC and Dell.
____________________________________________
SEAI – Jason Doherty – Development Team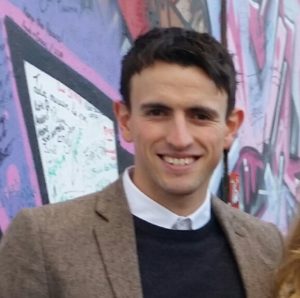 Jason is a Programme Executive with Sustainable Energy Authority of Ireland (SEAI). Since joining SEAI in 2014, Jason has previously worked with the Energy Demand Management team helping to deliver a range of supports to the public and private sector.
Jason is now working with the Development team and primarily focusing on the EXEED (Excellence in Energy Efficiency Design) Certified Programme development along with leading the implementation and continual improvement of SEAI's ISO 50001 Energy management system standard.
Jason is currently acting as energy efficiency design owner for a pilot EXEED demonstration project SEAI are implementing at their Dublin office in Wilton Park House. This role requires the co-ordination, review and management of key project requirements while also being accountable to top management for implementing the requirements of the standard within the design project application.
Jason is also heavily involved in the development of the EXEED certification scheme and will be focusing on delivering an effective body of knowledge for EXEED in 2017 to improve understanding, awareness and specific requirements of the program. This will likely be achieved through technical bulletins, case studies, presentation slides, brochures and FAQ's.
Jason graduated from National University of Ireland, Galway and Dublin Institute of Technology with a bachelor's degree in Civil Engineering and a master's degree in Energy Management respectively.
____________________________________________
Des O'Toole – Coillte – Commercial Development Manager – Biomass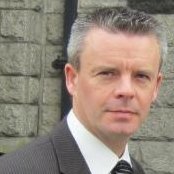 Des O'Toole is a renewable energy expert and Coillte's senior business development professional with a passion for bioenergy. Des is an active contributor on social media platforms regarding bioenergy topics.
Des has a clear commercial focus spanning a range of technical, business development, operational, sales & marketing roles over 24 years in the construction, wood panel board and renewable energy sectors. With responsibility for developing, leading and driving new business development opportunities and managing the commercial operations and logistics activities of Coillte's biomass supply hubs. Coillte offers security of biomass fuel supply and its core expertise is in forestry logistics, harvesting, extraction and biomass delivery.
____________________________________________
Enterprise Ireland – Richard Keegan – FIEI Manager (Benchmarking & Sustainability)
Dr. Keegan is a specialist in the areas of Lean/World Class Business and Benchmarking with Enterprise Ireland. He has focused on adapting these concepts for small and medium enterprises (SMEs). He has worked closely with a large number of companies, helping them introduce the concepts of world class manufacturing based on objective benchmarking. He has written several books on the topic and is a Adjunct Assistant Professor, in the Business School at Trinity College Dublin, lecturing at MBA on Operations Strategy and undergraduate level on Operations Management, and as a guest lecturer at National University of Ireland – Galway, to both undergraduate and MBA levels.
He acts as the European advisor to the World Class Activities of the EU-Japan Centre for Industrial Co-Operation. He lead the DG Enterprise Benchmarking Initiative, the European Benchmarking Forum and Network, focused on developing synergies and actions forward for benchmarking within the European Community as a means of developing the competitiveness of industry. He has trained as an engineer and has achieved Chartered Engineer status and a Master of Commerce degree on world class practices for SMEs. He is a Fellow of the Institute of Engineers of Ireland.
He has been awarded a Doctoral degree with National University of Ireland, Galway, for work based on the use of benchmarking and world class practices to improve the operational performance of SMEs using networks.
His latest book Applied Benchmarking for Competitiveness has been published in Ireland and India and has been published in a translated form in Portugal and Italy. Proceeds from the book are given to the Irish Cancer Society, Research Fund.
He has worked previously for DAF Trucks, Nokia and Nestle.
____________________________________________
GSK – Adrian McCarthy – Site Energy Manager
Responsible for the management of and delivery of annual Energy Reduction targets in both of Dungarvan GSK Sites during time of continuted growth and expansion.
Hosted Energy Kaizen event which developed 4 year plan for 70% CO2 reduction and 65% Energy Cost Reduction by end of 2017 through structured, planned, innovative cost saving and renewable energy projects.
Delivered 7.5% reduction in energy usage in first full year with a saving of €450,000 per annum. Awarded best in Consumer Health for GSK for 2014, finalist in 2015 SEAI Energy Awards, winner of Process Award with Ibec 2015/2016 and winner of the overall Environmental Excellence Award 2015/2016.
Implimentation of ISO 50001 to site for compliance with EED Article 8.
Tasked with delivering these targets on time and within budget.
Budget Managment for Site Energy and Energy Saving Capital Projects of cira €6m/yr.
____________________________________________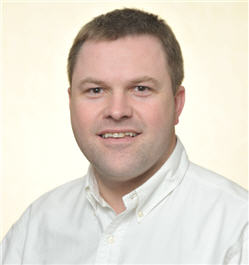 Calor Ireland – Richard Alexander – Industrial Manager
Richard Alexander is the Industrial & Commercial Sales Manager for Calor Gas and has over 20 years of experience in the energy sector in both sales and technical roles.
He is a qualified mechanical engineer (Bachelor of Engineering (BEng), First Class) and an alumni of the globally renowned International Institute for Management Development (IMD) in Switzerland.
Richard has travelled extensively with SHV Energy, and in doing so has gained knowledge in a wide range of industries so that he can deliver tailored energy solutions to Irish businesses who are off the natural gas grid.
Richard heads up a team who focus on providing high efficiency and cleaner energy solutions to the Irish food production sector and illustrates how this has had a direct impact on their bottom line, and also reducing their carbon footprint.
He currently represents Calor Gas on the Sustainable Energy Authority for Ireland (SEAI) Governance Committee that aims to achieve energy savings in line with the agreed 2020 EU targets.
____________________________________________
Abbvie (Sligo) – Peter Moran – Energy Manager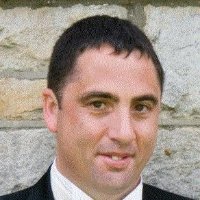 "I am a results-oriented engineering management and energy management professional with extensive experience in the toughest industry sectors. Best described as proactive, talented and committed, and with a proven track record of achievement, I aspire to use my leadership, management and engineering skills to the maximum effect."
Specialties: Energy Management, Business Excellence, Principal Engineer, Project Management, Engineering Management, Technical Management, New Product Introduction & Development, Lean Six Sigma, Asset Management, Innovation & Technology Transfer, EHS Compliance, Air/Water Emissions Abatement Technologies, Process & Product Validation.
____________________________________________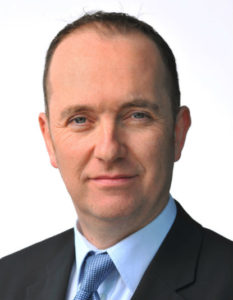 Fran McFadden – Commercial Connections Manager
Fran McFadden is the Commercial Connections Manager with Gas Networks Ireland responsible for the connection of all industrial and commercial customers to the natural gas network nationwide.
Fran's team is focussing on growing the number of commercial customers on the GNI natural gas network and driving existing natural gas customers towards more efficient and more environmentally-friendly use of energy in their business.
Fran has worked in Gas Networks Ireland for almost 10 years and prior to this held various sales management positions in the telecommunications sector.
____________________________________________