Activ8 Energies

Activ8 Energies, in partnership with SSE Airtricity, are Irelands largest and most experienced solar installers. Helping companies in various sectors save on their electric bills since 2012 using solar PV, and since 2007 using solar thermal.
With Corporate Social Responsibility (CSR) becoming a necessity rather than an aspiration, Solar PV is becoming the stress-free, low maintenance and adequately visible display of a company's aspirations to future proof their supply chain and do their bit for the environment.
Understanding the growing importance of the environmental image a company holds within a modern consumers purchasing habits, Activ8 will help with high quality install pictures, drone footage and even produce a small video showing the efforts made.
Along with showing your green credentials, a solar PV system has other considerable upsides. Reducing your carbon footprint and saving on your annual energy costs for the foreseeable future.
___________________________________________________
Apleona HSG Ltd

Like no other company Apleona bring together both local and international expertise in the delivery of hard and soft services, property and energy management. The services are offered in modules or as part of an integrated service, and we are proud to count a number of pharmaceutical and medical device companies among our client base in Ireland. Sustainability is one of our core values and we were recognised for our FoodSpace brand in 2018 in winning the celebrate local and seasonal award with the SRA (Sustainable Restaurants Association).
Our Engineering and Energy Manager Paul Farrell looks forward to speaking at this years event. Paul will present on the changing needs of the Pharma and Medical Devices manufacturing sectors and the adapting role of FM providers to provide these services. The presentation will highlight the significant changes that have developed over the last 5-6 years both in the range of services available and the deep integration of IFM models within the client businesses. Examples will be used to show how sustainability and cost reduction programmes can be implemented and supported to the mutual benefit of both the Client and IFM provider.
___________________________________________________
Apex Fire Limited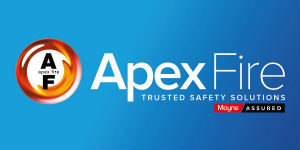 Apex Fire have a nationwide network on the Island of Ireland & is part of a larger group of companies, called the Moyne Roberts Group with companies operating in Northern Ireland & the r est of the UK, along with operations in Holland, Belgium & Germany. Apex Fire provide quality products that are Moyne Assured with expert credentials coupled with a quality service provided each time. We specialise in delivering Installation & scheduled services for Fire Detection, Protection products along with providing Fire & safety Training both classroom & online along with associated products. Apex Fire's specialises in all types of Portable & wheeled fire extinguishers, Fire hose reels/ cabinets & fire alarm /Emergency lighting systems. This can involve us doing a complete survey, followed by installation, commissioning & future servicing plans of these products to their relevant Standards. Apex Fire are at the forefront of developing relevant standards in its field at , national level(NSAI) & European level (CENTC70) in making our own contribution to this important area in the business of fire safety.
See our One Plan on our website www.apexfire.ie for further details
___________________________________________________
AWE Ltd

AWE Forklift Services Ltd. was established in 1985 and has grown to become a leader in the materials handling industry. We provide industry leading standards in Service, Sales and Rental throughout Ireland.
We are the official Irish agents for MasterMover electric tug solutions and distributors for the RCM range of sweepers and scrubber dryers in Ireland.
We also supply EP Equipment, manufacturers of forklifts and warehouse equipment.
___________________________________________________
CBRE

CBRE Global Workplace Solutions is redefining 'Workplace' because we believe every place of work can become a competitive advantage for our clients. Productivity, reliability, engagement, safety, brand—the workplace enables business results whether work happens in an office, retail, laboratory, manufacturing, or virtual location.
CBRE is uniquely positioned to deliver integrated, full-service solutions that are grounded in a Total Cost of Ownership perspective. With a globally balanced core business—Enterprise Facilities Management (EFM), Advisory & Transaction Services (A&T), and Project Management (PJM)—we are the clear industry leader in each. We partner with each client to make real estate a meaningful contributor to organisational productivity and performance.
___________________________________________________
Certification Europe

Certification Europe founded in 1999 is an internationally accredited certification body based in Dublin with offices in London, Italy, and Japan. We work with organisations across the globe to achieve ISO Certification plus provide training on a variety of management systems from Quality Management, Health & Safety, Information Security and Energy Management.
Certification Europe is now an approved provider for the SEAI EXEED Certification program. Drop by our stand to learn more about what Certification Europe can do to help your business grow in 2019.
___________________________________________________
ENERCON GmbH Irish Branch
Established in Germany in 1984, ENERCON is an international leader in wind turbine design,
production and sales. Known worldwide for its gearless "Direct Drive" generator technologies, high
manufacturing standards and comprehensive long-term service agreements, the company has
become synonymous with reliability and performance. To date the company has installed more
than 29,200 turbines, ranging in output from 800 kW to 4.2 MW, representing more than 50.3 GW of
installed capacity worldwide. ENERCON has installed 17 wind turbines on Auto-production sites in Ireland to date, totaling 35 MW.
All ENERCON models boast reliable technology, low maintenance requirements and a long service life, thereby guaranteeing a high level of profitability for customers. Furthermore, ENERCON wind turbines are equipped with intelligent grid management technology that provides smart solutions, which comply with international grid codes. In order to support the roll-out of renewable technologies, ENERCON have developed an ultra-fast electric vehicle charging station and commercial scale smart electricity storage solution built around our industry leading power electronics
___________________________________________________
Enterprise Ireland

Enterprise Ireland is the government organisation responsible for the development and growth of Irish enterprises in world markets. We work in partnership with Irish enterprises to help them start, grow, innovate and win export sales in global markets. In this way, we support sustainable economic growth, regional development and secure employment.
___________________________________________________
ESTA Manufacturing & Sales Ltd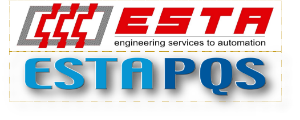 ESTA Manufacturing and Sales Limited is one of the longest established manufacturers and suppliers of Motor Control Systems, Turnkey Project and Automation Solutions in Ireland.
We specialise in Motor Control Systems, Turnkey Projects, Low Voltage Switchgear, Process Instrumentation, Control Solutions Including PLC Control System and SCADA.
ESTAPQS is dedicated to providing the state of the art power quality solutions to every kind of industry. To achieve this, we have been working with ELSPEC a leading global technology provider of electrical power quality analysers, real time power factor correction systems and energy saving solutions. Our staff has undertaken extensive training in Elspec's head office and are fully familiar with the products.
Our process in tackling your power quality problems are:
Undertake a PQ study of your power supply and distribution system to gather the data for analysis
We design the solution based on the problems as measured
We can offer the complete turnkey solution, install, commission and verify the improvements promised
We will provide support and backup for all Elspec's product.
___________________________________________________
Glenbeigh Records Management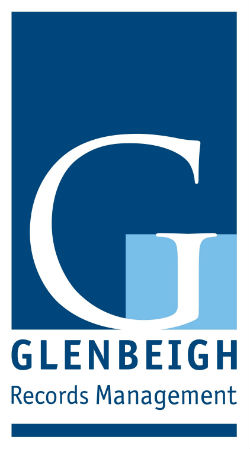 Glenbeigh Records Management (GRM) specialises in the provision of a comprehensive range of records management and digitisation services. Our services enable organisations to secure and preserve their information, realise operational efficiencies and comply with regulatory requirements.
Over the last 15 years we have built up a wealth of experience securely storing and managing business critical records for over 600 clients, which includes six of the top ten largest organisations in the pharmaceutical sector globally. Data integrity is critical for these organisations and our processes ensure the completeness, accuracy and consistency of data during its total lifecycle.
In addition to our document and vault storage offerings, GRM has developed Ireland's first oxygen reduced document storage facility. This recently launched facility meets the needs of organisations seeking the highest level of security and fire protection for their invaluable records and archives. Fire requires oxygen to ignite and the system deployed in this airtight facility reduces the oxygen levels below the ignition threshold, so that the possibility of a fire ever igniting is virtually eliminated.
All our storage offerings are supported by our 24/7 physical retrieval services, digital retrieval services and certified destruction at the end of a records lifecycle.
To find out more or to book a viewing of our storage and scanning facilities, email [email protected] or freephone 1800946398.
___________________________________________________
GridBeyond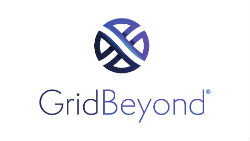 GridBeyond, founded in 2007, is the leading provider of demand side response, intelligent energy services and flexibility solutions for industrial and commercial organisations.
Energy, financial and operational stakeholders are empowered to deliver performance, sustainability and cost optimisation via the cloud-based machine learning platform.
With a wealth of engineering and technology expertise, GridBeyond delivers a complete energy solution from install to insights.
___________________________________________________
Henley Forklift Group Ltd.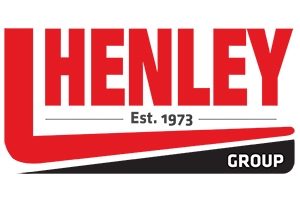 Founded in 1973, Henley Forklift has secured its position as a leading supplier of material handling equipment and service in Ireland. Over this time, Henley has worked closely with the pharmaceutical and life sciences industry, keeping pace with innovations within the sectors and providing specific handling solutions to meet the significant changes that have occurred in material handling and logistics.
For almost 40 years, Henley has been the sole Irish distributor of the complete range of Mitsubishi Forklift Trucks who has seen considerable expansion in recent years with its acquisition of UniCarriers and Rocla AGV.
Henley's regional service network is well known throughout the country and widely respected for the level of efficiency and expertise provided. They have developed a solid network of highly trained people across the country, north and south, ensuring that customer support is local in all regions. In addition to its sales and service offerings, Henley maintains a large rental fleet from each of its regional offices.
___________________________________________________
Lindab (Irl) Ltd.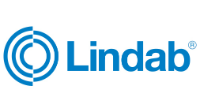 Lindab is an international Group that develops, manufactures, markets and distributes products and system solutions for simplified construction and improved indoor climate.
___________________________________________________
OneLook Systems

OneLook Systems is a world leading provider of contractor management software that provides facilities, EHS, compliance and engineering / manufacturing leaders with absolute certainty that every worker on site will be safe and compliant.
Our best-in-class solutions are designed to help you streamline the end-to-end process of bringing people onto your site, issuing a permit to work, carrying out a job safety analysis / job hazard analysis, checking qualifications and insurance requirements as well as providing evidence of compliance.
Over the past 10 years OneLook Systems has become a key partner to hundreds of organisations in their drive to have absolute certainty that every contractor is compliant with their SOPs and conducting work safely.
___________________________________________________
Polar Ice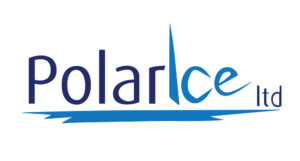 With a reputation built on unrivalled quality and exemplary customer service, Polar Ice are Ireland's trusted dry ice supplier since 1996. Certified to BRC v7 and ISO 9001:2015, Polar Ice manufacture dry ice to a food-grade standard and are the approved suppliers to some of the country's top pharmaceutical companies. Polar Ice also supply Ireland's leading food producers and meat processors, the airline catering industry, and play an integral role in temperature-controlled logistics.
Polar Ice has a manufacturing capacity of 30 tonnes of dry ice day over five production lines. Our 12,500 sq. ft. manufacturing facility is centrally located in Portarlington, Co. Laois. With it's own FTA accredited transport fleet, Polar Ice offer guaranteed next-day delivery and a same-day urgent delivery service to meet our customers critical needs.
___________________________________________________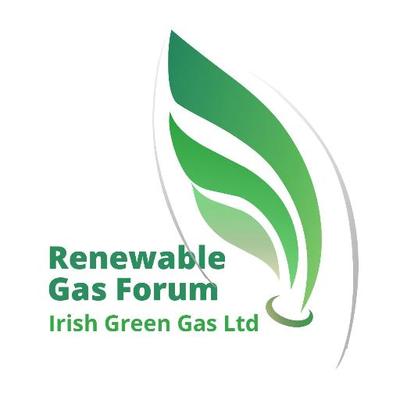 Renewable Gas Forum Ireland
The Renewable Gas Forum Ireland (RGFI) is an industry forum representing the interests of those involved in the renewable gas supply chain across the island of Ireland, both north and south. RGFI is committed to influencing, supporting and delivering policies and initiatives that promote the development of the renewable gas industry in Ireland as an economically viable and environmentally sustainable component of the overall energy mix.
RGFI is a not for profit company limited by guarantee. Membership is open to all parties interested in renewable gas from both the public and private sectors.
RGFI affairs are managed to the highest standards of good governance and integrity, at all times representing the best interests of its membership.
Strategic Objectives
The core objective of RGFI is to bring together industry in the form of producers, consumers and supply chain participants to work together to inform, evaluate and promote policies that support the development of the renewable gas industry in Ireland.
Green Gas Certification Scheme (GGCS) or Guarantee of Origin has completed the design stage by consortium of Dena and DBFZ the German energy agency. We are moving into the implementation phase of the GGCS during 2019.
The Gas Injection policy along with the business and connection arrangements have been positively supported by the CRU and GNI, towards enabling the development and support network of Central Grid Injection facilities.
The ambition of RGFI members is to have 20% Renewable Natural Gas in the gas grid by 2030, with strong engagement and support from industry consumer of gas to achieve this target. A large number of industries have mandatory targets to be carbon neutral by 2030.
The RGFI are progressing towards developing a Bio Fertiliser for digestate, to provide accurate data and information on standards, values and quality for the bio-fertiliser (digestate).
Membership of the Renewable Gas Forum Ireland is open and welcomes new member to join the industry forum, please contact [email protected] or phone 087 2606468.
___________________________________________________
ResourceKraft
ResourceKraft is a global leader in hardware and software solutions for energy management, power quality and smart grid requirements. ResourceKraft develops innovative technology-driven products designed to assist organisations of all kinds, to measure and manage their energy usage.

We achieve this:
Through a foundation of expertise
By delivering end-to-end solutions
By acquiring energy data and turning it into actionable intelligence
ResourceKraft's know-how and technology delivers insight for businesses to make smart energy decisions, increasing efficiency and competitive advantage while reducing costs. We do this through the following key products and service offerings:
Energy Management & Sustainability Systems
Power Quality Monitoring Solution
Expert Energy Services
Bespoke Hardware & Software Development Services
Standard and Certificates:
SEAI ACA approval
Sector(s) Served:
Pharmaceutical • Medical • Manufacturing • Retail • Education • County Councils • Commercial Building Operators • Transportation • Telecommunications • Military • Food & Beverage • Leisure • Utilities • Public Sector
Key Clients:
MSD • Medtronic • West Pharma • Allergan • Boston Scientific • Creganna • Ingersoll Rand • Combilift • C&D Foods • Smurfit Kappa • OPW • Irish Rail • Bank of Ireland • Analog Devices
Contact Details:
Phone: +353 1 9052999
Website: www.resourcekraft.com
Email: [email protected]
___________________________________________________
SMC Pneumatics (Ireland) Limited

SMC is the pneumatics and automation market leader in the Republic of Ireland and we are recognised for our commitment to innovation, quality, technical support and customer care.
Operating from our purpose built facility at Citywest in Dublin, our nationwide network of skilled sales engineers have relevant industry experience in place to provide customers with advice and recommendations, selecting products from our extensive range to provide a solution for every application.
Fast delivery of these high quality products at competitive prices is accomplished through our unique production system, and by maximizing our local EU production capabilities, a stable supply of product is guaranteed.
___________________________________________________
Spectrum Engineering

Spectrum Engineering was established in 1982 to fill a gap in the Irish market as an independent HVAC Commissioning specialist firm. Spectrum has expanded with the industry and setup HVAC Installation and Maintenance divisions and have recently formed Spectrum Environmental to service the clean-room, pharmaceutical and medical industry.
Spectrum Engineering have teamed up with Aeroseal to deliver an exciting new product to reduce leakage in duct work systems. This innovative technology will allow us to offer our clients the opportunity to save on energy costs along with reducing carbon emissions and increasing the overall air quality in their workplace. There can be substantial savings on energy bills after Aeroseal is applied.
___________________________________________________
Steplift

Steplift Limited, the material handling problem solver and solution provider. Our aim is to provide Pharmaceuticals with safe and permanent solutions to their material handling needs. All products are of the highest quality and can be customized to specific needs. The Stainless-Steel products are IP66 rated and electropolished. ATEX rated products can be provided if required. We at Steplift Ltd have a reputation for working and brainstorming with our customers to provide the most cost effective and bespoke solution for their application. Health & Safety is always our priority coupled with onsite training with all our products. We have an excellent aftersales service and service program for customers peace of mind.
We provide the following: –
• Extensive range of the highest quality material handling equipment
• Site Inspections and Surveys
• Material Handling Consultancy
• Bespoke Solutions
• Certified Product Training
• Full Back Up Service.
Looking forward to meeting you all at the show!
___________________________________________________
UtilityAR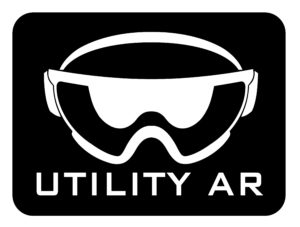 UtilityAR is a software company that provides Augmented Reality Smart Glasses solutions to facilitate Industry to easily utilise this exciting new technology. Their solutions which are used in Data Centres, Pharmaceuticals and Manufacturing sites in Ireland and the UK, allow technicians and engineers to have hands-free access to their organisation's corporate knowledge base as well as allowing them to use remote adviser video calling to communicate with their colleagues.
___________________________________________________
VERDE LED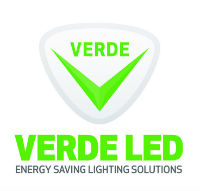 VERDE LED is a multinational commercial LED Lighting company headquartered in Ireland and is a market leader in commercial LED Lighting solutions.VERDE LED has a global presence in the medical, pharmaceutical, industrial, food processing, warehousing, sports and commercial/office sectors.
Focusing on quality design and certification, all VERDE LED product meets the most stringent specification and certification requirements. All VERDE product comes with industry leading warranties and has SEAI Triple E listing.
VERDE LED has an in house Design team who specialise in lighting design for new or existing facilities and a dedicated R&D Dept optimising product development to ensure that we continue to manufacture premium grade product with the highest quality components, unlimited hour warranties and highest efficacy.
VERDE LED offer a 'supply only' or nationwide 'full turnkey solution' from facility audit to design, installation, waste disposal and project management. We also apply or administer energy grants for lighting projects in Ireland.
For further details,
check out our website: www.verdeled.com,
call our office: 021 486 1577
or email us: [email protected]
___________________________________________________