Apelona HSG Ltd

Like no other company Apleona bring together both local and international expertise in the delivery of hard and soft services, property and energy management. The services are offered in modules or as part of an integrated service, and we are proud to count a number of pharmaceutical and medical device companies among our client base in Ireland. Sustainability is one of our core values and we were recognised for our FoodSpace brand in 2018 in winning the celebrate local and seasonal award with the SRA (Sustainable Restaurants Association).
Our Engineering and Energy Manager Paul Farrell looks forward to speaking at this years event. Paul will present on the changing needs of the Pharma and Medical Devices manufacturing sectors and the adapting role of FM providers to provide these services. The presentation will highlight the significant changes that have developed over the last 5-6 years both in the range of services available and the deep integration of IFM models within the client businesses. Examples will be used to show how sustainability and cost reduction programmes can be implemented and supported to the mutual benefit of both the Client and IFM provider.
___________________________________________________
Apex Fire Limited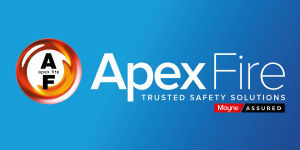 Apex Fire have a nationwide network on the Island of Ireland & is part of a larger group of companies, called the Moyne Roberts Group with companies operating in Northern Ireland & the r est of the UK, along with operations in Holland, Belgium & Germany. Apex Fire provide quality products that are Moyne Assured with expert credentials coupled with a quality service provided each time. We specialise in delivering Installation & scheduled services for Fire Detection, Protection products along with providing Fire & safety Training both classroom & online along with associated products. Apex Fire's specialises in all types of Portable & wheeled fire extinguishers, Fire hose reels/ cabinets & fire alarm /Emergency lighting systems. This can involve us doing a complete survey, followed by installation, commissioning & future servicing plans of these products to their relevant Standards. Apex Fire are at the forefront of developing relevant standards in its field at , national level(NSAI) & European level (CENTC70) in making our own contribution to this important area in the business of fire safety.
See our One Plan on our website www.apexfire.ie for further details
___________________________________________________
AWE Ltd

AWE Forklift Services Ltd. was established in 1985 and has grown to become a leader in the materials handling industry. We provide industry leading standards in Service, Sales and Rental throughout Ireland.
We are the official Irish agents for MasterMover electric tug solutions and distributors for the RCM range of sweepers and scrubber dryers in Ireland.
We also supply EP Equipment, manufacturers of forklifts and warehouse equipment.
___________________________________________________
CBRE

Bio to Follow
___________________________________________________
GridBeyond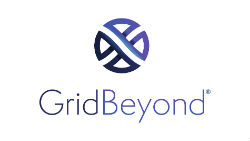 GridBeyond, founded in 2007, is the leading provider of demand side response, intelligent energy services and flexibility solutions for industrial and commercial organisations.
Energy, financial and operational stakeholders are empowered to deliver performance, sustainability and cost optimisation via the cloud-based machine learning platform.
With a wealth of engineering and technology expertise, GridBeyond delivers a complete energy solution from install to insights.
___________________________________________________
Henley Forklift Group Ltd.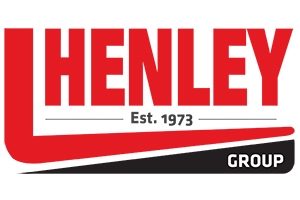 Founded in 1973, Henley Forklift has secured its position as a leading supplier of material handling equipment and service in Ireland. Over this time, Henley has worked closely with the pharmaceutical and life sciences industry, keeping pace with innovations within the sectors and providing specific handling solutions to meet the significant changes that have occurred in material handling and logistics.
For almost 40 years, Henley has been the sole Irish distributor of the complete range of Mitsubishi Forklift Trucks who has seen considerable expansion in recent years with its acquisition of UniCarriers and Rocla AGV.
Henley's regional service network is well known throughout the country and widely respected for the level of efficiency and expertise provided. They have developed a solid network of highly trained people across the country, north and south, ensuring that customer support is local in all regions. In addition to its sales and service offerings, Henley maintains a large rental fleet from each of its regional offices.
___________________________________________________
OneLook Systems

OneLook Systems is a world leading provider of contractor management software that provides facilities, EHS, compliance and engineering / manufacturing leaders with absolute certainty that every worker on site will be safe and compliant.
Our best-in-class solutions are designed to help you streamline the end-to-end process of bringing people onto your site, issuing a permit to work, carrying out a job safety analysis / job hazard analysis, checking qualifications and insurance requirements as well as providing evidence of compliance.
Over the past 10 years OneLook Systems has become a key partner to hundreds of organisations in their drive to have absolute certainty that every contractor is compliant with their SOPs and conducting work safely.
___________________________________________________
Polar Ice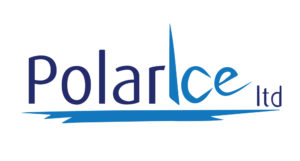 With a reputation built on unrivalled quality and exemplary customer service, Polar Ice are Ireland's trusted dry ice supplier since 1996. Certified to BRC v7 and ISO 9001:2015, Polar Ice manufacture dry ice to a food-grade standard and are the approved suppliers to some of the country's top pharmaceutical companies. Polar Ice also supply Ireland's leading food producers and meat processors, the airline catering industry, and play an integral role in temperature-controlled logistics.
Polar Ice has a manufacturing capacity of 30 tonnes of dry ice day over five production lines. Our 12,500 sq. ft. manufacturing facility is centrally located in Portarlington, Co. Laois. With it's own FTA accredited transport fleet, Polar Ice offer guaranteed next-day delivery and a same-day urgent delivery service to meet our customers critical needs.
___________________________________________________
Renewable Gas Forum Ireland

The Renewable Gas Forum Ireland (RGFI) is an industry forum representing the interests of those involved in the renewable gas supply chain across the island of Ireland, both north and south. RGFI is committed to influencing, supporting and delivering policies and initiatives that promote the development of the renewable gas industry in Ireland as an economically viable and environmentally sustainable component of the overall energy mix.
RGFI is a not for profit company limited by guarantee. Membership is open to all parties interested in renewable gas from both the public and private sectors.
RGFI affairs are managed to the highest standards of good governance and integrity, at all times representing the best interests of its membership.
Strategic Objectives
The core objective of RGFI is to bring together industry in the form of producers, consumers and supply chain participants to work together to inform, evaluate and promote policies that support the development of the renewable gas industry in Ireland.
Green Gas Certification Scheme (GGCS) or Guarantee of Origin has completed the design stage by consortium of Dena and DBFZ the German energy agency. We are moving into the implementation phase of the GGCS during 2019.
The Gas Injection policy along with the business and connection arrangements have been positively supported by the CRU and GNI, towards enabling the development and support network of Central Grid Injection facilities.
The ambition of RGFI members is to have 20% Renewable Natural Gas in the gas grid by 2030, with strong engagement and support from industry consumer of gas to achieve this target. A large number of industries have mandatory targets to be carbon neutral by 2030.
The RGFI are progressing towards developing a Bio Fertiliser for digestate, to provide accurate data and information on standards, values and quality for the bio-fertiliser (digestate).
Membership of the Renewable Gas Forum Ireland is open and welcomes new member to join the industry forum, please contact pj@renewablegasforum.com or phone 087 2606468.
___________________________________________________
Steplift

Steplift Limited, the material handling problem solver and solution provider. Our aim is to provide Pharmaceuticals with safe and permanent solutions to their material handling needs. All products are of the highest quality and can be customized to specific needs. The Stainless-Steel products are IP66 rated and electropolished. ATEX rated products can be provided if required. We at Steplift Ltd have a reputation for working and brainstorming with our customers to provide the most cost effective and bespoke solution for their application. Health & Safety is always our priority coupled with onsite training with all our products. We have an excellent aftersales service and service program for customers peace of mind.
We provide the following: –
• Extensive range of the highest quality material handling equipment
• Site Inspections and Surveys
• Material Handling Consultancy
• Bespoke Solutions
• Certified Product Training
• Full Back Up Service.
Looking forward to meeting you all at the show: Stand Number. 17
___________________________________________________
UtilityAR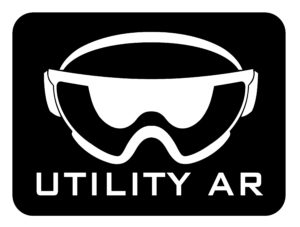 UtilityAR is a software company that provides Augmented Reality Smart Glasses solutions to facilitate Industry to easily utilise this exciting new technology. Their solutions which are used in Data Centres, Pharmaceuticals and Manufacturing sites in Ireland and the UK, allow technicians and engineers to have hands-free access to their organisation's corporate knowledge base as well as allowing them to use remote adviser video calling to communicate with their colleagues.
___________________________________________________