Conor Molloy – Event Chairman – AEMS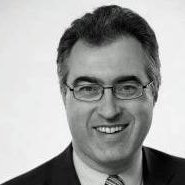 Conor Molloy is an independent energy advisor, accepted as a member of the Association of Energy Engineers, CILT, FTAI, IMCA and EVO
With an MSc in Energy Management and Renewable energy from University of Ulster, he is a Certified Energy Manager (CEM), Measurement & Verification professional (CMVP) and trainer for ISO50001.
In recent times, he has trained ESOS Lead Assessors in Transport Energy Auditing at the request of the UK Government's Environment Agency, led the publication of EN 16247-4 Europe's transport energy audit standard and contributed to ISO50004.
Since 2005, Conor's day job has been helping business' save fuel and manage their energy usage for profit and reduced emissions.
______________________________________
Dermot McArdle -Business Markets Manager – Electric Ireland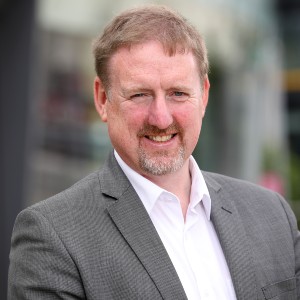 Dermot McArdle is the Business Markets Manager at Electric Ireland where he is responsible for the management and delivery of Electric Ireland's business solutions to the Large Energy User and SME sectors, in both Ireland and Northern Ireland, including electricity and gas supply, and telecom offerings.
Dermot has been in the energy industry for over 30 years. In his time with ESB Group and Electric Ireland, he has held senior management positions across the finance, commercial, generation, supply and trading businesses. Dermot is an expert on energy policy, energy markets and trading.
______________________________________
Jason Doherty – Programme Executive – Sustainable Energy Authority of Ireland (SEAI)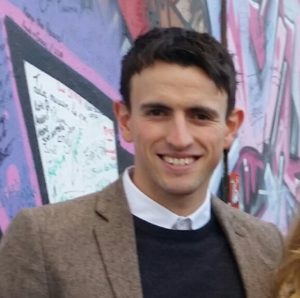 Highly motivated and experienced Engineer with particular professional expertise and a proven record in the area of Energy Management, Project Management, Coaching, Personal and Professional Development. Excellent communicator with highly developed interpersonal skills and a strong aptitude to lead and influence in a team environment.
Adept at building confidence in others through strong working relationships, optimism, enthusiasm and a creative approach to problem solving. Extremely organised with the ability to confidently manage and deliver key engineering / energy projects responsibly and through the systematic application of stringent industry-specific governance processes. Strong analytical and anticipatory skills with enhanced troubleshooting competence to eliminate issues that jeopardise efficiency and effectiveness. People-oriented, capable of leading others to achieve their personal goals while contributing to overall team goals. Excellent IT skills: Word, Excel, PowerPoint and Visio.
I hold a Master's of Science in Energy Management focussing on energy management practices and technologies. Completed a Post Graduate Certification in Leadership. I have acted as a STEM ambassador for Science Foundation Ireland. which included speaking at schools and various other events. I have also promoted engineering as a career on behalf of Engineers Ireland through their STEPS programme.
Member of Mayo senior football team 2011 to present.
______________________________________
Paul Cummins – Managing Director – SeaChange Ltd
Paul is Managing Director at SeaChange Ltd.; an Expert Safety Consultancy that designs and implements Innovative Solutions to increase Safety Culture, Safety Performance and Safety Results; while decreasing costly accidents, claims and insurance costs in organisations.
SeaChange solutions include digital products, lean risk management systems, behaviour-based safety programmes, interactive & visual tools, bespoke consultancy and leadership training/certification applied to increase client performance in the areas of Safety Culture, Behaviour-Based Health & Safety, Risk Management and Safety Leadership. SeaChange corporate clients span multiple sectors including Pharma, Food & Drink Multinationals, Manufacturing, and SMEs, across Ireland and Europe.
Paul has a BA and MSc in psychology, and an MBA where his research focus was on 'leading staff safety behaviour change through lean engagement practices'. Paul's MBA thesis was published as a book in 2011: "The Effectiveness of Health & Safety Communication Practices: A Qualitative Investigation of the Effectiveness of H&S Communication Practices through Engagement." In 2014 Paul completed his PhD in Organisational Leadership. Paul's research led to key insights on understanding and positively impacting Safety Culture. Paul's psychology and business qualifications have led to extensive experience working with a range of professionals in enhancing their safety performance through practical means.
______________________________________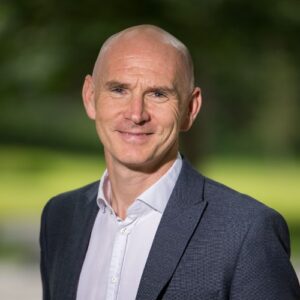 Paul Walsh, General Manager EMEA, CIM
Presentation Title: Achieving Sustainability Goals for Life Science Facilities with Data Analytics
Leading CIM's European expansion, Paul joined CIM with a passion for combating climate change and how disruptive technology has the ability to remove barriers to delivering demand-side energy savings for large property owners in a very short time frame. Prior to joining CIM, Paul led the Johnson & Johnson Ireland Energy Team, delivering over 15,000MT of CO2 reduction programs and also working on several sustainability initiatives. With 20 years of industry experience in delivering energy savings, Paul is a Certified Energy Manager with a Bachelor of Technology (Hons) in Manufacturing Technology and an MBA from the University of Limerick.
______________________________________
Peter Moran – Energy Manager – AbbVie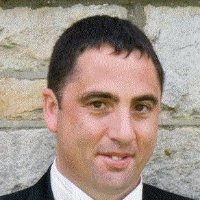 Peter is a results-oriented engineering, management and energy management professional with extensive experience in various industry sectors. Best described as proactive, talented and committed, and with a proven track record of achievement. Peter fulfils a number of roles for AbbVie where he is the Energy Management Leader and Sustainability Lead at AbbVie MHR and also provides AbbVie Global Energy Support for Irish and European manufacturing sites.
Peter holds an MBA, a Degree in Mechanical Engineering and a number of energy management qualifications including Certified Energy Manager (CEM). Peters contributions in energy management were recognised by his peers when he was awarded the 2017 Energy Manager of the Year Award for Western Europe by the AEE.
______________________________________
Ronan Coffey – Global energy Manager- Boston Scientific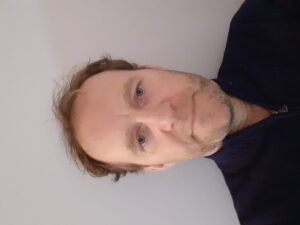 With Boston Scientific for 18 years: 15 in Facilities Engineering at the Galway manufacturing plant, Energy Manager since 2018 in the Global Real Estate function.
I lead the GEMS (Global Energy Management System) effort, working towards BSC's goal of Carbon Neutrality by 2030 in our manufacturing operations. I am responsible for driving energy performance improvement across BSC's global manufacturing network, as well as decarbonising our energy streams.
Qualifications:
Building Services Engineering Degree, Higher Diploma in Environmental Engineering, Research Masters in Energy Management, Certified Energy Manager
______________________________________