Conor Molloy – Event Chairman – AEMS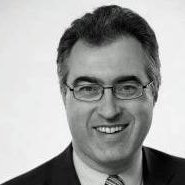 Conor Molloy is an independent energy advisor, accepted as a member of the Association of Energy Engineers, CILT, FTAI, IMCA and EVO
With an MSc in Energy Management and Renewable energy from University of Ulster, he is a Certified Energy Manager (CEM), Measurement & Verification professional (CMVP) and trainer for ISO50001.
In recent times, he has trained ESOS Lead Assessors in Transport Energy Auditing at the request of the UK Government's Environment Agency, led the publication of EN 16247-4 Europe's transport energy audit standard and contributed to ISO50004.
Since 2005, Conor's day job has been helping business' save fuel and manage their energy usage for profit and reduced emissions.
____________________________________________
David Moore, Principal Design & Project Manager at Energy Efficiency Consultancy Ltd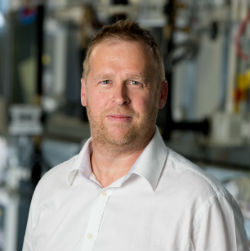 David has been delivering energy projects with Energy Efficiency Consultancy Ltd (EECO2) for over 8-years, particularly in the pharmaceutical, R&D and healthcare sectors.
With experience in the design and delivery of numerous energy and HVAC projects, from conception to completion, David has a great understanding of client requirements and what it takes to manage a successful energy project – implementing energy and cost reduction opportunities, without compromising product quality.
______________________________________________
Derek Mullins – Senior Manager-Corporate Facilities & Engineering – Amgen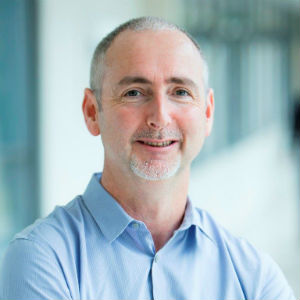 Derek is a Senior Manager with Amgen's Corporate Facilities & Engineering group. Within this role, he leads Amgen's global energy program, and cross site networks which focus on sustainability, utilities O&M, and critical systems. An important aspect of his role is to provide leadership on achieving sustainable operation of utility systems whilst maintaining quality performance in a highly regulated environment.
He has experience in design & execution of energy management processes both at site, and corporate levels, including hands on experience of ISO50001 implementation.
Prior to his experience at Amgen, Derek had spent over 10 years in the pharmaceutical sector, focusing on utilities & energy management, with a primary focus on biotechnology. Before this, he spent over 15 years in various utilities and maintenance roles in the electronics and power generation industries.
He is a Chartered Mechanical Engineer, a Certified Energy Manager, and a Lean Six Sigma Black Belt.
__________________________________________
Jim Leahy – EHS Champion – Abbvie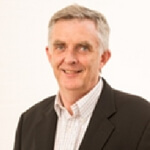 Jim was recruited as a Project Manager during the start-up phase of the company, soon afterwards transitioning into the role of Site Engineering Services Manager which included responsibility for Environment, Health, Safety and Energy. In 2015 he completed a major two year site capital investment program. He is particularly proud of achieving ISO 14001, OSHAS 18001 and ISO 50001 Certification during the year. His aim is to add ISO 55001 by June.
He obtained a Mechanical Engineering Degree from College of Technology, Bolton Street, a Bachelor of Science in Engineering from Trinity College, a Degree of Master of Engineering Design from UCD, and is a member of Engineers Ireland.
A very recent convert to cycling, he organised and completed the inaugural "ALL for One" AbbVie Cycle Challenge from Sligo to Dublin in 2015.
With the 2nd Annual Cycle Challenge organised for June from Sligo to Cork, not only is he adamant that he will complete the journey but successfully cross the Slieve Bloom and Knockmealdown Mountains on the way to Garryvoe.
______________________________________
Matt Moran – Director – Biopharmachem Ireland

Biopharmachem Ireland
Biopharmachem Ireland is the leading representative body for the biopharma and chemical sector in Ireland. Our member company's research, develop and manufacture biopharmaceutical products, ingredients and general chemical material.
Our Vision
Biopharmachem Ireland is committed to providing a receptive environment for a strong and progressive industry in Ireland. With the support of industry, Ireland will position itself as a centre of excellence for innovation and development in biopharmaceutical and chemical supply, thereby becoming the location of choice for the launch of new products.
Biopharmachem Ireland will lead the sector towards achieving its vision by bringing together all relevant stakeholders in the State, namely industry, government, research community and the public at large to effectively communicate the unique attractiveness of this country as a leading location for the supply and development of biopharmaceutical and chemical products.
__________________________________________