Who is Speaking at
Future In Pharmaceuticals Ireland
Skillnet Parallel Workshops At Future in Pharmaceuticals 2017
Workgroup 1:
The ISO50001 Implementation & Maintenance Programme with SEAI
Facilitated by Ivan Sproule of SEAI and Ken Stockil, LW&E Skillnet & Central Solutions.
Statutory Instrument (SI) 426 the EU Energy Efficiency Directive now makes it mandatory for many enterprises to identify their energy savings opportunities by way of an energy audit. Alternatively by way of ISO 50001 certification large businesses can meet this obligation.
For those organisation choosing to implement and maintain formal certification of an ISO50001 Energy Management Systems, SEAI in conjunction with the National Lean Water & Energy Skillnet have launched a new support programme specifically customised for their needs.
During this workshop, participants will be provided with insights into:-
Getting Senior Management Commitment

Planning & Implementing

How the new Support Programme can help

Other supports available to sites
Workgroup 2:
Introducing Behavioural Change Programmes at your site
Facilitated by Niamh Keely, Programme Leader, LW&E Skillnet and in conjunction with "EPA Large Water Users CoP".

What comes once you have delivered all the quick wins and major energy and related projects? How can you influence and change long-term corporate and individual behaviours to achieve and sustain further reductions in energy, water and resource usage. Leading firms are turning to behavioural change programmes to overcome this impasse.
This workshop will introduce participants to leading research in this area and offer the opportunity to share their experiences as well as discuss:-
What is the behavioural change opportunity?

What are the challenges to be overcome?

Behavioural Economics

Identification and management of internal and external success factors

Developing your behavioural change strategy and practical actions

Measuring Impact
Workgroup 3:
Addressing Data Management Challenges in Corporate Sustainability Programmes
Facilitated by Conor Molloy and Paul Conheady, Central Solutions
In addition to sharing their own experiences of this key area of challenge, participants will have the opportunity to learn how others have addressed data management and visualisation challenges:-
Drivers & Challenges of Effective Data Management at Corporate Sites

Considering Corporate Policies

Legacy Infrastructure, Metering & Integrations

Data Ownership & Security

Managing Multiple Vendors

Build v's Buy Decisions

Visualisations and Reporting that works

Funding Mechanisms
Testimonials
"This event provides a great forum for sharing experiences between companies deeply engaged in driving sustainable practices across eir business. It also provides some great opportunities for networking and encouraging future collaboration around common issues."
-Padraig Brennan - Bord Bia
"The future in food conference provided me with useful ideas and even potential solution providers in the area of sustainable business grow . I'm glad I was able to attend and would recommend it to any food business with hopes of exporting eir brand efficiently."
-JP Houlihane - Murphy's Ice Cream
Congratulations on an excellent event. The overall organisation of the event was excellent and I also found all of the presentations very informative. It was a great chance to networks and to benchmark our energy management programme versus our peers.
-Peter Moran - Site Services, Abbvie Ireland
"I met two people at the event that we can address some issues with and we are currently dealing with , one minor but one quite significant. The second one mentioned have already visited the site and we are scoping out a project at the moment."
-Jim Leahy - Site Engineering Services & EHSE&S Manager, Abbvie (Ballytivnan)
"I felt it was a very good event with lots of technical and practical advice for those embarking on or in the process of ISO27001 certification. I wish I had attended a similar event before we started our project as it would have saved me lots of time."
-Stephen McCormack - Maxol Limited
"ISO27001 Ireland 2016 was a very worth while event with engaging speakers and topics.
It gave insight, perspective and shared challenges. It is well worth taking time out of the office to attend. Often such conferences can have a slump in the afternoon. This one did not.
BTW: Another plus. The presentations were available ultra-quick as everyone marches on to the next thing' Looking forward to the next one.."

-Michael Whelan - BT Ireland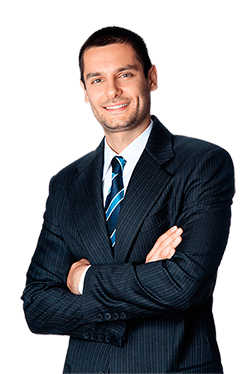 Get In Touch
We would love to hear from you!
T: + 353 46 9773434
E: Ronan@boxmedia.ie
Address for BoxMedia
616, Edenderry Business Campus,
Edenderry, Co.Offaly. Ireland
Privacy-Policy